How much do you have to make to be able to afford rent in Orange County? Recently the Orange Country Register ran a story which showed that the average renter needs to make at least $72,000 to afford the average rent here, which is currently just over $1,800 a month for a two-bedroom apartment. So what does that mean for our more expensive coastal cities? A lot.
Consider this – RentCafe, which is a nationwide internet listing service for rentals, has research which shows that the average rent for a two-bedroom apartment in Newport Beach is just under $2,600 per month. In Laguna Beach, the average is $2,528 per month. As expected, it's quite a bit more expensive to rent here. In fact, a one bedroom in both cities rents for more than $1,800 a month, too, on average. So if you have $1,800 a month and want to live at the beach, you may want to set your sights on a studio if you are looking for a rental.
A quick look at the Multiple Listing Service on Oct. 18 reveals that the least expensive rental available in Newport Beach is currently listed for $1,650 a month – yes, for a studio. There are several homes available for rent for upwards of $20,000 a month. The lowest price in Corona del Mar is a one bedroom asking $1,850 per month. Several homes are available for upwards of $10,000 monthly. In Newport Coast, it would take $2,800 monthly to rent the least expensive two bedroom currently available. And in Laguna Beach, there are no two bedrooms available for less than $2,575 per month.
It has often been recommended that people strive to spend no more than 30% of their monthly income on rent. Taking this into consideration, I thought it would be interesting to calculate the yearly salary that is needed to afford the average two bedroom rental in Laguna Beach and Newport Beach.
In Laguna Beach, that would pencil out to approximately $101,120 a year and in Newport Beach almost $103,000 annually. This is about $30,000 more than the average for the rest of Orange County.
Of course living in paradise does come at a price. Location has a direct correlation to value and rent. Being at the beach, or on the beach, is expensive for renters and landlords alike. Make sure to rent what you can afford by considering a rental that is in line with your salary.  The bottom line is that you have to expect to shell out top dollar to afford life at the beach.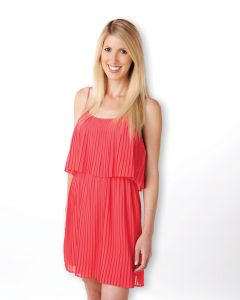 By Holly McDonald
Holly Schwartz McDonald is a realtor with Villa Real Estate who lives in Newport Beach and has been featured on HGTV's "House Hunters." She can be reached at HMcDonald@VillaRealEstate.com.