The McMansion phase has come and gone and now a smaller home trend is sweeping the nation. Perhaps you've seen "Tiny House Hunters" on HGTV, in which extremely small homes that are less than 600 square feet are featured. Whether you are simply looking to downsize or are intrigued by tiny houses, there are some compelling reasons to consider these homes. Read on to see some of the benefits that The Huffington Post and Freshome.com listed to prove that good things come in small packages.
When the house is smaller, so are the expenses. First of all, the price will be lower for less space so right off the bat you will be saving money. On top of that, insurance will likely be lower as well as utilities and taxes.
Most people will be happy to spend less time cleaning! That means you will gain time to spend on things that are more important to you.
Tight quarters often lead to stronger bonds and more interaction with your family. Since there's less space you're more likely to spend time together.
The aging population is looking for ways to retire on a budget so smaller homes can help them with their financial plans. Also most small and tiny homes offer single-story living.
It's better for the environment. Smaller spaces require fewer resources (power, gas, water, etc.) and they leave a smaller carbon footprint.
If you are thinking about reducing the size of your living space, you may be concerned about how to make everything fit. Here are some space saving strategies to make smaller homes more effective and efficient.
Furniture that is multifunctional is one of the keys to efficiency in a small house. For example, coffee tables can also serve as storage bins, and table sets can be designed to have chairs that push in completely underneath to save space.  Wall shelves are an easy way to store items and take up very little space. Replacing doors with curtains can make the space less cluttered. Using white or light colors that are neutral creates a clean, spacious look. Adding mirrors is another trick to make small spaces seem bigger. Also, if you are considering downsizing in our coastal area, you have the benefit of making the most of the outdoor space too for living and dining. So while it may be natural to think that bigger is better, that may not always be the case.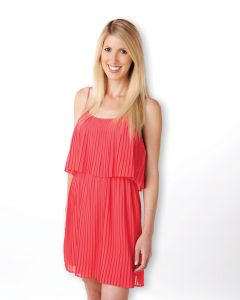 By Holly Schwartz
Holly Schwartz is a realtor with Villa Real Estate who lives in Newport Beach and has been featured on HGTV's "House Hunters." She can be reached at HSchwartz@VillaRealEstate.com.