Confident, Cool & Collected
Chris Sirianni brings positivity and local knowledge to his clients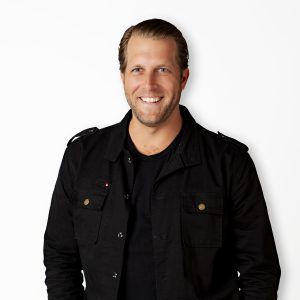 A Laguna Beach native, Chris Sirianni proves to be a wealth of local market knowledge. With a prosperous tenure in real estate development, investment and sales, Chris provides his clientele with a welcome advantage in Orange County's complex luxury home market
Facilitating some of the area's most important transactions, Chris Sirianni has closed some of the largest residential deals in Coastal Orange County history including over $120,000,000 in Laguna Beach Oceanfronts.
This impressive sales record in conjunction with his attention to customer service have earned him a loyal client base as well as the respect of his industry associates.
Q: What is your favorite part of working in the real estate industry?
A: Definitely seeing the satisfaction and excitement in my clients after closing on their homes and obtaining their real estate goals.
Q: What do you think is the key to your success?
A: Positivity. Buying or selling a home is a major life endeavor and can be unsettling. A real estate agent's demeanor and attitude is critical in a successful transaction.
Q: What qualities or certifications set you apart from other agents?
A: Understanding client's wants and needs; in particular knowing what specific areas have to offer and being able to differentiate and match certain neighborhoods with certain client needs.
Q: What is the best piece of advice you were ever given?
A: Be accessible and responsive to any and all client and agent needs. Communication is key in our business.
Q: What is your proudest accomplishment?
A: I have had several accomplishments and record setting deals, but I am hopeful that my greatest accomplishment is still to come…
Check out my aerial narrative tour of Laguna Beach at siriannirealestate.com.
Chris Sirianni can be reached at 949.395.8408 or csirianni@villarealestate.com