A Special Message From the Mike Johnson Group
Compass Real Estate
First and foremost, we hope you and yours are safe and well. Our wish – that this is a time that we find the best in us, and make the right choices to keep each other out of harms way and we watch and help the most vulnerable around us.
Local food charities are being stretched just when grocery store drops to the food banks are going almost to zero – please consider helping them financially. Among those in our area in need are the Laguna Food Pantry (check how to volunteer and donate at www.lagunafoodpantry.org) and Second Harvest (at www.feedoc.org).
As a group, we are now offering virtual showings by appointment, and have floorplans and tours available for many of our listings to better facilitate remote showing.
Also, we've started a series of emails with a theme for each – from our personal picks for 'stay at home' entertainment to best food blogs. If you're interested in our "Just Breathe" emails, you can sign up and also find archived past issues at linktr.ee/mikejohnsongroup. No pitches and plugs, just sincere personal recommendations! A closing thought from the group (Mike, Nick, Paulo, Sylvia, Inge, Andrew, Kristine and Lilly), – the real estate market swings slowly and there are such an array of competing factors pulling that the net affect we've seen so far has resulted in a mixed buyer response while inventory is dropping precipitously. While we know there will be a slowing of activity, we still believe the financial underpinnings of our local area will continue to support values in the long run. Please do not allow panic to govern your actions personally or financially, but stay safe!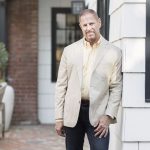 Mike Johnson Group
949.207.3735
mikejohnsongroup@compass.com