All Paws on Deck for 23rd Annual Pet Parade and Chili Cook-Off 
By Michael LaRiche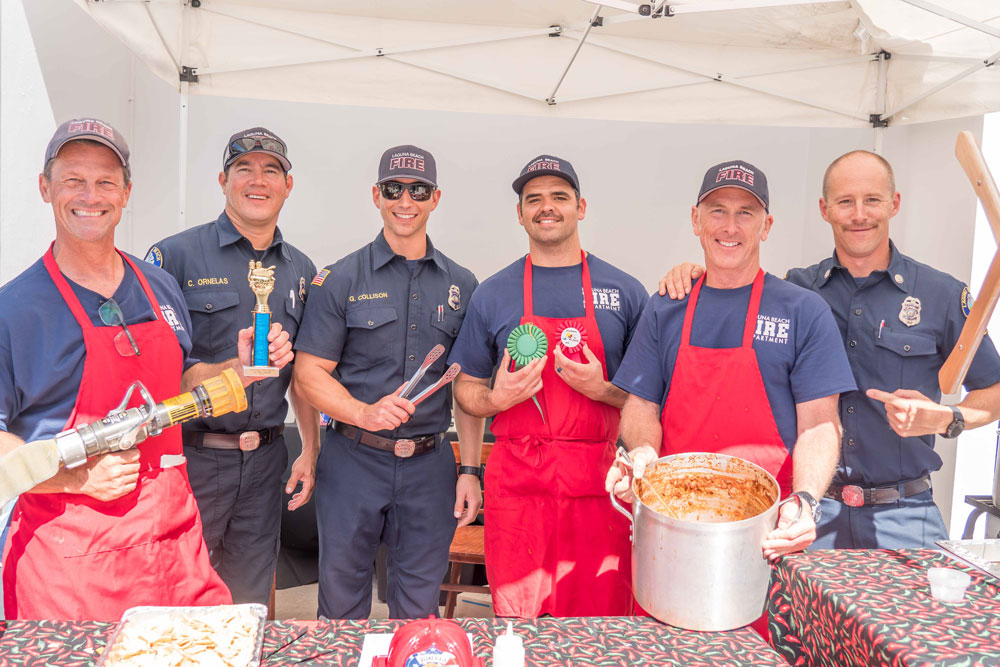 For the past 23 years, the Laguna Board of Realtors and Affiliates' Charitable Assistance Fund have sponsored an annual Pet Parade and Chili Cook-Off fundraiser, with all proceeds going to Laguna's pet nonprofits.
The event included booths for pet portraits by Sarah Perez, caricatures by Twist and Shout artist John Baldwin, animal balloons, yoga for dogs, hot pepper cookies, popcorn, and libations. The day also featured a riveting presentation by Officer Zach Fillers who, with his K-9 dog Ranger, completed a mock attack on a city-provided "assailant."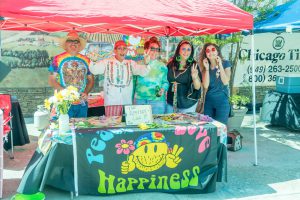 With the smell of chili wafting in the air, the judges sniffed out their first place winner of the Chili Cook-Off—the Laguna Board of Realtors Affiliates. The People's Choice award for chili went to the Laguna Beach Fire Department. Best Booth awards went to First American Title (first place) and Pacific Sotheby's (second place).
Pet parade judges included: Leon Rosen, Laura Parisi, Amy Rosencrantz, City Councilwoman Toni Iseman, and for the first time, a newbie judge, Dianne Russell.
Pet Parade Awards:
Best Costume: Griffie, the Italian Mastiff dressed as a pirate
Prettiest Female: Paris, the Golden Retriever
Most Handsome Male: Ozzie, the Australian Shepherd
Happiest Rescue: Piper, a 5-month-old Bernese/Husky/German Shepherd mix
Cutest Baby: Piper
Most Gorgeous Senior: Cody, a 14-year-old cat from Blue Bell Foundation
Funds raised at the event benefited: Catmosphere Laguna, Laguna Beach Animal Shelter, Pacific Marine Mammal Center, Blue Bell Foundation for Cats, PUP (Protecting Unwanted Pets), and the Laguna Board of Realtors and Affiliates' Charitable Assistance Fund.