Andrea Ballesteros – Leading the Way for Laguna Beach's Favorite Real Estate Team
Laguna Beach local Andrea Ballesteros has nearly 25 years of real estate experience under her belt, much of that spent in the luxury coastal sector. She runs a successful team of agents in a Coldwell Banker Global Luxury satellite office located in the Village. The team was recently ranked the #1 Small Team for Coldwell Banker in Orange County, and they were just voted Laguna Beach's Favorite Real Estate team.
Instead of Andrea telling you about herself, she will let her most recent Laguna Beach testimonial speak for itself:
"We just completed a seamless home purchase in Laguna Beach with Andrea representing us. I cannot recommend her more highly. (For context, I grew up in a 'Real Estate' household. My father was a broker and my mother an agent in Southern California for over 20 years.)
LOCAL KNOWLEDGE: This is invaluable. I could ask her about anything from landslide history to traffic patterns to crime and she was able to answer every question with confidence. This also proved valuable in the search process. As an out-of-town buyer, she was able to do some vetting for us — sometimes even walking through homes with me using FaceTime to give me virtual tours to gather reference points.
PROCESS EXPERTISE: Andrea made the entire process as easy as it could possibly be, particularly for an out-of-town buyer. Beyond the offer and escrow process (which she clearly has mastered over years), she has a strong knowledge of local rules, regulations, permits and process for local approvals of any changes one might make to a home. RESPONSIVENESS: Like any great leader, Andrea made me feel like I was her only client — which I knew was certainly not the case. She respected my calendar and always over-communicated, even with a quick one sentence update via text. She is clearly hyper-organized, and she pays attention to every detail, which also makes for exceptional communication efficiency.
NEGOTIATION SKILLS: Negotiation guidance/consultation is one of the cornerstone skills of a great real estate professional. Moreover, it is also where great agents are clearly separated from average agents. Our purchase involved a special circumstance which highlighted Andrea's integrity, trustworthiness, and overall character — which are the most critical attributes in selecting an agent to represent you in a transaction from either side. I never ONCE felt pressured. Andrea is a consummate professional. She is completely dedicated to the success and happiness of her clients. She is also dedicated to being the absolute best at what she does, and this is what really sets her apart."
-Dan & Taylor B., Laguna Beach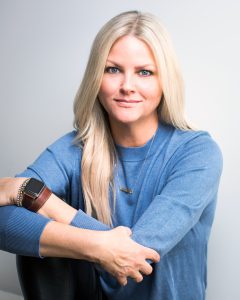 Whether you're thinking
of buying or selling,
get in touch today to
discuss next steps.
Andrea Ballesteros can be reached at 949.690.5159 or andrea@ballesterosgroup.com.