By Holly Schwartz
Everyone loves their phones. Now, phone apps can help with your real estate search. It may seem obvious to check out apps like Zillow, Redfin, Trulia or Realtor.com to run a search for homes, but other surprising apps you can use as well. Here's a look at some that can help in a more subtle way.
Instagram is a social media app that is known for sharing photos and videos. It is known for captivating users by stimulating them with visual images. While you're zipping through your feed, you're likely to see breathtaking images or videos of fancy real estate, gourmet kitchens, and more! You might just find your #dreamhome while playing on an app.
Facebook is the king of social media sites. It's an online community where people connect, share and network, of course. It's no surprise that real estate on Facebook is pretty much everywhere. Whether it's on Facebook page posts or through Facebook ads, chances are you know a realtor on Facebook and you've seen their posts about listings, open houses and other real estate information. Again, you can enjoy your social life on Facebook all while gaining some real estate knowledge and insider tips!
Youtube is a website where you can upload and watch videos. You can watch videos of anything and everything, including real estate. See a home tour, learn about a neighborhood and so much more on this famous app.
Pinterest is an application where users can look at images or videos and 'pin' them into different categories. The most common way I've seen house-hunters use Pinterest is to search for home decorating ideas, but you can also find homes for sale on it as well. If you are looking for a style, décor or furniture, it is easy to draw inspiration from the popular application.
Snapchat is a fun app used to create short video clips that only last for a limited time so they require the viewer's total attention. They can be recorded and sent to other users or shared with everyone using the app. If you know a realtor that is on Snapchat and who is using it to showcase listings or explain the real estate market, you might be surprised at what you can find out.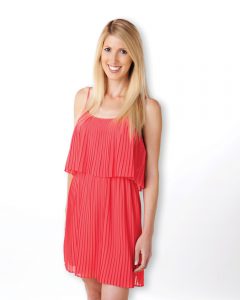 A simple search for the term "real estate" in the app store yielded 7,804 results. There are literally thousands of apps that cater to our real-estate obsessed society. You might not think about using the apps mentioned to find a home or a neighborhood, but in our fast paced, inter-connected society, why not?
By Holly Schwartz
Holly Schwartz is a realtor with Villa Real Estate who lives in Eastside Costa Mesa and can be reached at HSchwartz@VillaRealEstate.com.