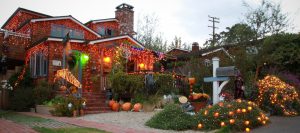 Ready for a little history lesson? The version of Halloween as we know it took shape in colonial times and was a celebration of the harvest and an occasion to tell ghost stories, according to History.com. In the late 1800s, Americans began to incorporate costumes and trick-or-treating into the holiday. By the mid 1900s, Halloween became more of a community-oriented holiday with festivals surrounding it. For those of us living in Newport Beach and Laguna Beach, there are some great traditions to look forward to. Here's a look at some of the events that bring us together.
If you're looking for a place to freak out, check out Grimm Tales at Roger's Gardens. Their Halloween boutique is decorated with a frightening display – the kind that is meant to give you nightmares!
Roger's Gardens is also hosting a children's festival with a costume parade and other activities and crafts. Be sure to visit on Sunday, Oct. 30, from 3-4:30 p.m. This is a free event and no, this is not a trick!
In Laguna Beach, you can check out the Laguna Playhouse on Oct. 24, 2016, because Sister's Halloween Catechism will be on stage. You'll be howling as you learn about the Church's interpretation on goblins, ghosts, ghouls and monsters acted out on stage.
As for celebrating the big day itself, there are a couple of well known spots to stock up on trick-or-treats and do some costume watching.
In Newport Beach, the most popular place to trick-or-treat is Balboa Island. Just like other holidays, the island gets into the character of the spooky day. From elaborate decorations to throngs of trick-or-treaters, the energy here is death defying! Plus the close proximity of the homes makes it easy to go door to door.
In Laguna Beach, Oak Street is most well known for its haunting décor and attracts scores of trick-or-treaters. Neighboring Brooks Street has also been known to decorate with intensity. This is a wonderful area for trick-or-treaters to stock up on candy.
Communities have traditions and that's part of what gives them their charm. In Newport Beach and Laguna Beach, the spirit of Halloween is alive.
USNews.com has noted that location is one of the major draws for people when buying a home – people are searching for a sense of community and activities. Halloween festivities and holiday traditions certainly enhance our connection to where we call home.
Do you have any Halloween tip-or-tricks to share?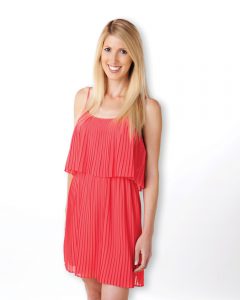 By Holly Schwartz
Holly Schwartz is a realtor with Villa Real Estate who lives in Eastside Costa Mesa and has been featured on HGTV's House Hunters.