Ask the Expert: Tips To Sell Your Home in a Hot Summer Market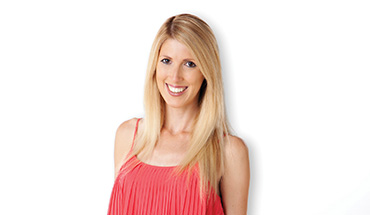 Summer is here! Did you know that summer is actually one of the hottest times for real estate during the year? There is still time for house hunters to find a home and move during vacation, while also being able to enjoy their home before the holidays roll around.  If you were a little late to the hit the market during the spring, don't worry, you can still act fast. And most importantly, if you are planning to sell your home this summer, make sure to play up the features that are key for the season. Here are some tips that Forbes.com mentioned that you should emphasize when marketing a home during this hot time of year.
Make your outdoor spaces shine! Here in Southern California, the great weather we experience year round is a big draw. Combine that with the fun mood in the summer and you can have a recipe for success. So go on and make your outdoor space an asset. Create an inviting entertaining area with patio furniture that will keep visitors wishing they could stay. Barbecue setups or firepits help guests picture the fun they could have grilling and enjoying a warm summer evening. And if you have a pool, don't forget to play it up. This is the time of year that pools are most appreciated. Keep it clean, make it a focal point, have buyers excited to take a dip!
Curb appeal is so important. It's always important but during the summer you want everything to look crisp and clean. Make sure plants are trimmed and manicured to give a polished look. Keep the color of your lawn intact and add pops of vibrant colors with flowers.  Dead plants and overgrown weeds do not create a welcoming effect.
Another thing that you don't want to overlook is climate control. It's a must for visitors to feel comfortable in your home so that they want to live there. House hunters should have a positive association with your house and temperature is one sure way to create that. If you have air conditioning, keep it turned on so that the home feels refreshing. If you don't have air conditioning, open the windows and turn on some fans to keep the air circulating and create a breeze.
Getting your home ready to sell during the hot summer season can be a lot of fun.  After all, you are trying to appeal to the good vibes that we love so much here in Southern California.  Try using these tips to play up the summertime and make your home stand out against the competition!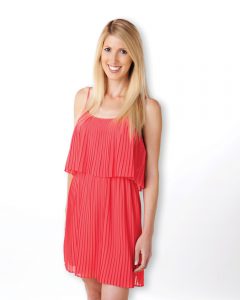 By Holly Schwartz
Holly Schwartz is a realtor with Villa Real Estate who lives in Newport Beach and has been featured on HGTV's "House Hunters." She can be reached at HSchwartz@VillaRealEstate.com.