There is a really interesting website that I've taken a liking to called FindYourSpot.com. It's essentially a quiz to help you find places that line up with your lifestyle… And who doesn't like quizzes?  Especially when it's all about you! The website asks visitors about topics like big town vs. small town, hot and sunny vs. cold and snowy, culture, education, transportation and more. I'm pleased to report that I've taken the quiz and Orange County came up as one of my top spots! The OC offers so much and is so diverse… Which got me thinking that the same concept of Find Your Spot can be applied to our little microcosm of Orange County.
Neighborhoods in Laguna Beach and Newport Beach offer different feels. You've got canyon areas, business areas, quiet beaches, bustling beaches… A little bit of country and a little bit of rock and roll, if you will. Are you looking for a slice of paradise in a quiet enclave or in a fast paced city scene? You can find them both in our coastal communities.
Amazingly, the weather can be different within our neck of the woods too. One of the obvious examples of this can be seen in the June gloom that we've just emerged from. Closer to the beach, the weather can be cloudier and inland it can be sunnier. The microclimates that exist in Laguna Beach and Newport Beach can lead to some areas being windier, others drier, and even temperature differences.
As for culture and education, we've got that, too. One of the popular cultural experiences is the Laguna Beach Art Walk that is held the first Thursday of every month. Laguna also offers the Pageant of the Masters and the Laguna Playhouse while Newport Beach features the Orange County Museum of Art. Both cities also have a wide variety of restaurants that offer cuisine from around the globe. On top of that, there are many highly rated schools in these areas and great extracurricular activities to be found both at the schools and within the community as well.
Since Newport Beach and Laguna Beach are both more suburban in nature, cars are the most common way to get around, but bikes, boats (and skateboards) can be the transportation of choice for many on hot summer days. And in some places, like Balboa Island, it's not uncommon to see golf carts making the rounds!
There are so many factors that go into finding your spot. Where's yours? We all have our own priorities so it's great to know that we have so many lifestyle options.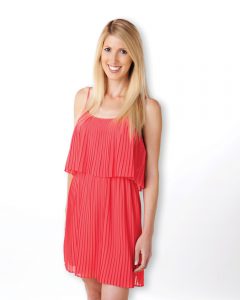 By Holly Schwartz
Holly Schwartz is a realtor with Villa Real Estate who lives in Eastside Costa Mesa and has been featured on HGTV. She can be reached at HSchwartz@VillaRealEstate.com.