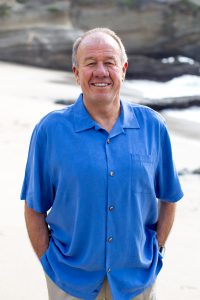 Bill Rolfing is excited to bring 40 years of real estate experience to Laguna Beach's successful and dynamic Ballesteros Real Estate Group.
Bill Rolfing's fresh partnership with Ballesteros Group (BG) of Coldwell Banker Luxury Global follows decades of successful real estate sales along Orange County's pristine coastline. Bill joins BG with hundreds of transactions in Laguna Beach and surrounding communities under his belt, year after year performing in the top 1% of his luxury division peers. A 40-year homeowner in South Laguna, Bill specializes in residential, investment property, oceanfront Bill Rolfing and vacant land sales. His local knowledge, negotiation acumen, personal service, and strong work ethic have established him as one of the coast's most accomplished and reliable professionals.
After a rewarding soccer career spread across four continents, midfielder Bill Rolfing made the leap from player to coach, settling in Laguna Beach to raise a family with his college sweetheart Janice. Upon arrival, Bill went to work, building two homes in Laguna prior to starting his real estate sales career in 1979. With "boots still on the pitch," Coach Rolfing continued his passion for soccer beginning an illustrious stint as director of the Boys' and Girls' Soccer Programs at Laguna Beach High School. In recent years, "Coach" guided the Girls Varsity to multiple OCL Championships and CIF Top Ten rankings, ultimately retiring in 2017. Bill says that "providing opportunities for young athletes to take their game Into the Arena has inspired my real estate business to go there as well." 
 Bill's accomplishments in real estate have grown from a love for all things Laguna. Bill says, "the intimate beach-oriented lifestyle, the arts, schools, preservation programs, good food and surrounding natural beauty seamlessly support sellers and buyers in achieving their real estate goals." Bill feels very fortunate to call Laguna home, believing his positive approach to "providing professional real estate service based upon experience and integrity is one small way to give back to the community." For Bill, "success comes from building relationships founded in trust".
Bill can be reached at 949-689-4470 or bill@ballesterosgroup.com