Kelly Perkins: Doing the Heavy Lifting With a Joyful Attitude
Hard work, honesty and determination are keys to success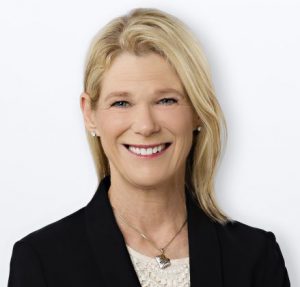 Q: What is your favorite part of working in the real estate industry?
A: That is a great question and also tough to answer because I love it all. I simply enjoy shepherding my clients through each step of the process and celebrating the success at the conclusion of every transaction. Whether it be the excitement during the initial "field trip" of exploring the possibilities of where a family might begin their next chapter, or the satisfaction of bridging unique personalities during negotiations to assure a positive outcome for everyone involved. Add to this the fact I am working in one of the most stunning coastal locations in the world makes the job of rolling up my sleeves each day a pleasure.
Q: What qualities or certifications set you apart from other agents?
A: I was one of the first "certified" real estate appraisers in California, specializing in Laguna Beach and the surrounding coastal areas during the 80's and 90's for several national lending institutions. This period provided me with a unique perspective and foundation for what many consider an intimidating market here along the coast. That said, the more deep-rooted tools I use every day come from life experiences. My life—from catching a virus that led to a heart transplant, to subsequently climbing some of the most iconic mountains around the world with my donor heart. This planted the seed of my belief that there is no "impossible".
On that same note, during a very scary time, my heart transplant doctor told me, "don't you worry, leave that up to me." I took that advice to heart (no pun intended) and relay that same advice to my clients, telling them to leave the heavy lifting to me. Whether my clients are out of town or local, I pride myself in having the reputation for taking the helm and navigating each and every critical step of the way so they can enjoy the process.
Q: What do you think is the key to your success?
A: No doubt about it…. hard work, honesty, commitment and determination, all with a constructive and joyful attitude! One of my testimonials said, "Kelly thought of things about the home that others did not, which ended up mattering". For me, it's the attention to details that I "personally" provide my clients that has helped pave the way to my success. I also have an innate sense of gratitude and I know that resonates with the people I encounter! I also am consistent with maintaining a pulse on the market, which ultimately allows me to be the best realtor for both my buyers and sellers. Of course, my true secret weapon(s) are my husband Craig and little dog "Closer" who constantly support me with a joyful outlook each and every day! Q: What is the best piece of advice you were ever given? A. Find and follow your Passion….. as it will ignite your enthusiasm that will lead to checking all the boxes in your list of life's goals.
Q: What is your proudest accomplishment?
A. For sure, taking my donor heart on several amazing adventures and ultimately releasing her ashes on top of a mountain to both help fulfill her legacy as well as express my gratitude for such a life changing gift! I believe she would be equally proud of my career accomplishments and those clients who I have helped in fulfilling their dreams, all of which makes me feel ALIVE.
Kelly Perkins can be reached at 949.310.3754 or kellyperkins@compass.com.