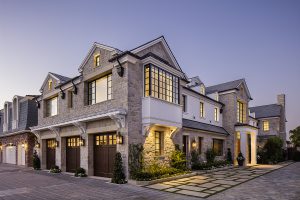 The American Institute of Architects, Orange County Chapter (AIAOC) today announced the award winners of its signature event, the 2019 Design Awards. The gala was held on Sept. 19 at the Newport Beach Civic Center.
The AIAOC Design Awards program honors the exceptional commitment of its member architects who continually serve, shape, discover, and imagine solutions for the evolving needs of our living and working environments.
Annually, the AIAOC Design Awards event celebrates thoughtful architecture and recognizes architects who envision a place of purpose for our local, regional, and national communities.
The AIAOC has established a tradition to acknowledge the role that great design plays in our daily lives. With that in mind, the association invited Jonathan Peters, principal architect at Walt Disney Imagineering, to be the keynote speaker in an effort to share his story about the Disneyland legacy and to explore the future of experiential design as an architect and storyteller.
Important this year, the association focused on a new featured award category—"Next Generation Workplaces." Firms were awarded for their ability to create innovation in thinking about the way we work.
"Architects play a significant role in the transformation of human needs and desires into relevant and exceptionally designed commercial and residential experiences," said Steven Kendrick, AIA, president of the AIAOC. "The AIAOC 2019 Design Awards is our organization's opportunity to celebrate the local firms who have demonstrated value to their communities by serving as problem solvers, while consistently proving that their work advances the built environment and the visual landscape of our communities."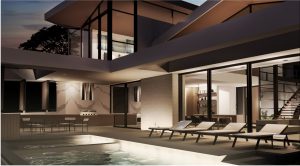 Design Award submissions are juried by a team of industry thought-leaders that evaluate design achievement, regardless of project category, type, or budget. All winning projects are recognized for their display of successful solutions to their individual requirements, including a sense of place, purpose, and environmental sustainability.
The following architectural firms were recognized for a variety of commercial and residential projects, built or unbuilt. In addition, the association announced four signature awards categories: Inspire, Service, President's, and 25 Year.
Commercial Interiors Category: Recognizes built and unbuilt projects including office, industrial, institutional, healthcare, retail, and ecclesiastic.
• Gensler: Auckland International Airport
• Tag Front: The Press
Commercial Category: Recognizes built and unbuilt projects including office, industrial, institutional, healthcare, retail, and ecclesiastic.
• Gensler: MiSK School
• Little Diversified Architectural Consulting: Navae Vitae-CSUMB Kinesiology and Wellness Center
• LPA, Inc.: Palomar College Learning Resource Center
• LPA, Inc.: Tarbut V'Torah Upper Campus
• Studio One Eleven: Cadence Park
• Studio One Eleven: The Roost
• Studio One Eleven: Warehouse 415
• SVA Architects, Inc.: The Barn, UC Riverside
Featured Award Category—Next Generation Workplaces: Recognizes built or unbuilt projects by firms that demonstrated the ability to create innovative thinking about the way that we work.
• Wolcott Architecture: Von Karman Creative Campus
Inspire Award Category: Recognizes visionary projects that are focused on solving the challenges of the built environment.
• Little Diversified Architectural Consulting: Air
• YNL Architects, Inc.: Street Median Housing
Custom Residential Category: Recognizes built and unbuilt custom homes and additions.
• Foubister Architects: Coastal Home
• Foubister Architects: Lindsay Residence
• LPA, Inc. / Rick Wood: Norwegian Wood Playhouse
• McClean Design: Carla Lane
Planned Residential Development Category: Recognizes built and un-built projects including market housing, multi-family residences, and master planned developments.
• MVE + Partners: The Residences at Pacific City
The President's Award was given to the Center for Regenerative Studies at California State Polytechnic University, Pomona, designed by Betsey Doughtery, FAIA and Brian Dougherty, FAIA. The project was recognized as one of the first U.S. Department of Energy "Top 10 Green Buildings," was the initiator of the SCE Savings by Design program, and a winner of the AIACC Nathaniel Owens Award for Sustainable Design.
It's a tradition for the AIAOC president to extend a Service Award to an outstanding architect, associate, or allied member for their service to the AIAOC. This year, Meghana Joshi, Assoc. AIA was recognized for her industry work, such as her founding role for the AIAOC Women in Architecture Committee, and the Equity, Diversity and Inclusion Committee.
And lastly, two special accolades were given. The 25-Year Award is an honor bestowed by the AIAOC past presidents and College of Fellows Committee to recognize Orange County architecture that has stood the test of time. The award is significant because it represents the industry's commitment to design excellence that transcends time and changes people's lives. A Special Commendation Award was given to Disneyland—1955 Masterplan (accepted by Jonathan Peters) and a 25-Year Award to MVE + Partners for their Bayview Mixed Use Center project.