As a real estate professional and avid surfer, Bryan Gerlach is making a splash in the residential side of real estate. He recently switched gears after working with commercial owners and tenants and now has $10 million worth of home listings with Pacific Sotheby's International Realty.
Q: What inspired you to sell real estate?
A:  I've always been a real estate nerd as far back as I remember, pouring through architectural magazines, floor plans and coffee table books about buildings. By the time I was at San Diego State, I had decided to go into the real estate field where selling and development where high on my list. While going to school I also worked as a valet in downtown San Diego where I witnessed the whole city transform. It really influenced me. I wanted to be part of building a city so I went into the development side of real estate.
Q: Where did you land?
A:  Right after I graduated I examined all the avenues and decided on property/project management for a commercial firm. I saw that this would allow me to experience every avenue in real estate, wear every hat. I managed a portfolio where I interacted with 100 Fortune 500 tenants as well as worked in construction management, leasing, and sale of assets. It taught me what I liked to do, don't like to do and what I am good at. But the key lesson I took away was that property management only had a ceiling and the hours were pretty much set at 9-5.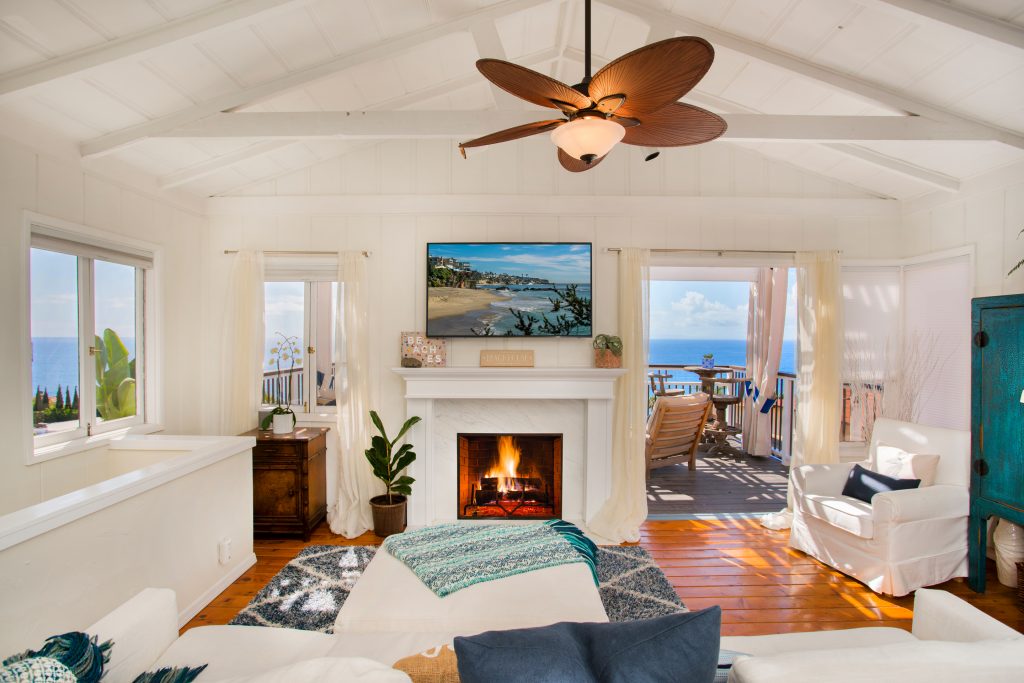 Q: Tell me about the switch. Why the move to residential?
A:  Standing on the fence and looking out at the residential and commercial markets, I found residential far more interesting. Commercial you are working for the company and dealing with painted and carpeted "boxes." The creative aspect of it is nominal. Though I'm very good with figures and data, what I love is design. Plus I have a large family of four kids. I needed the ability to make my own schedule, spend valuable time with them and be able to generate more income. I jumped ship from commercial to residential in July of 2016 to Berkshire Hathaway with a friend from childhood. But my plan was always to go off on my own. It happened a lot quicker and I was a lot more successful than I expected to be. I needed to make a change while I was still young and knew it was now or never. Turns out it is the best thing I ever did.
Q:  How does residential real estate fulfill your creative side?
A:  Prepping a house for sale touches on my love for design. I like to edit and re-imagine how the home can be laid out to make it more appealing for buyers. And there is something to be said about working around beautiful ocean-beach homes as opposed to day after day in industrial areas. But the big difference is the people. In commercial real estate you work with a board of directors and office managers where it is only about the bottom line. There is no emotional attention placed on the transactions. In the residential side, I get to work with people who have much more than money invested in their home. It is one of the biggest transactions they will ever make in their lifetime and there are a lot of emotional attachments wrapped around the sales. A special bond occurs with my clients and I end up becoming friends with so many of them.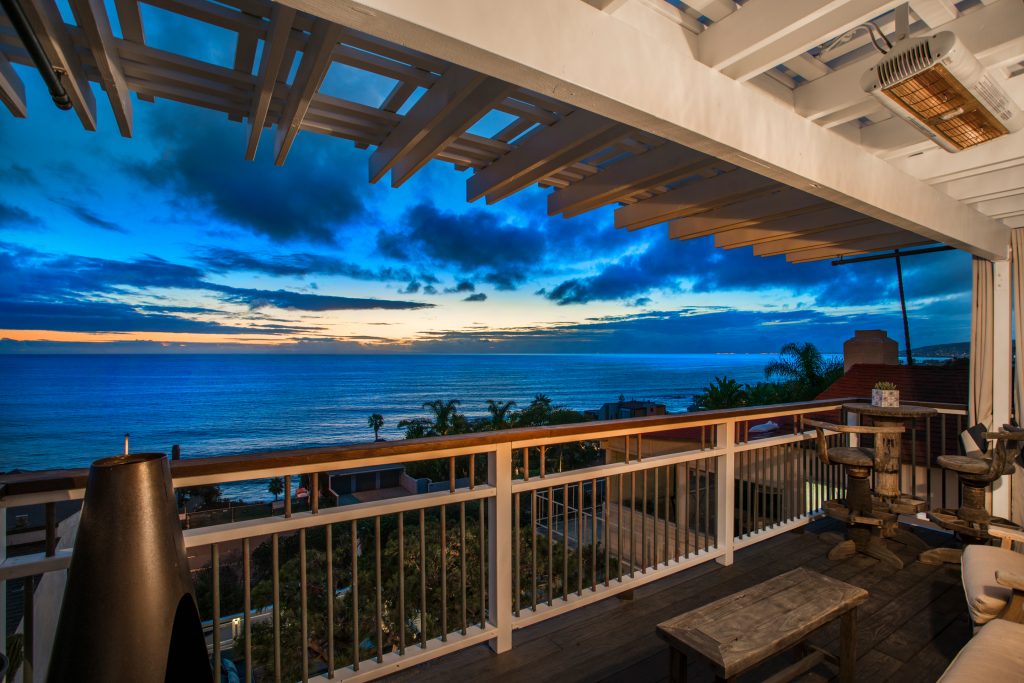 Q: Describe the skills that you bring to the table in residential real estate transactions.
A: A large portion of my skills is providing emotional support. I become a therapist so to speak. Commercial transactions are highly complex; residential transactions are much more basic. My skilled background in commercial sales transactions has allowed me more time to focus my time and energy directly with my clients. Guidance and listening skills are necessary to help clients through the process and I spend a lot of time giving them reassurance and hearing out their concerns.
Q:  You joined Sotheby's last September and the company recently merged its Orange County franchise with San Diego, becoming Pacific Sotheby's International Realty. How does this affect you?
A: I couldn't have made a better decision to join them. They have the best global brand, very clean aesthetics, name recognition and now we are the largest Sotheby's (in terms of volume) in the nation. The combination of my know-how and acumen paired with their brand gives me an advantage when working with luxury accounts. I have more high-end resources and fantastic brand appeal at my fingertips.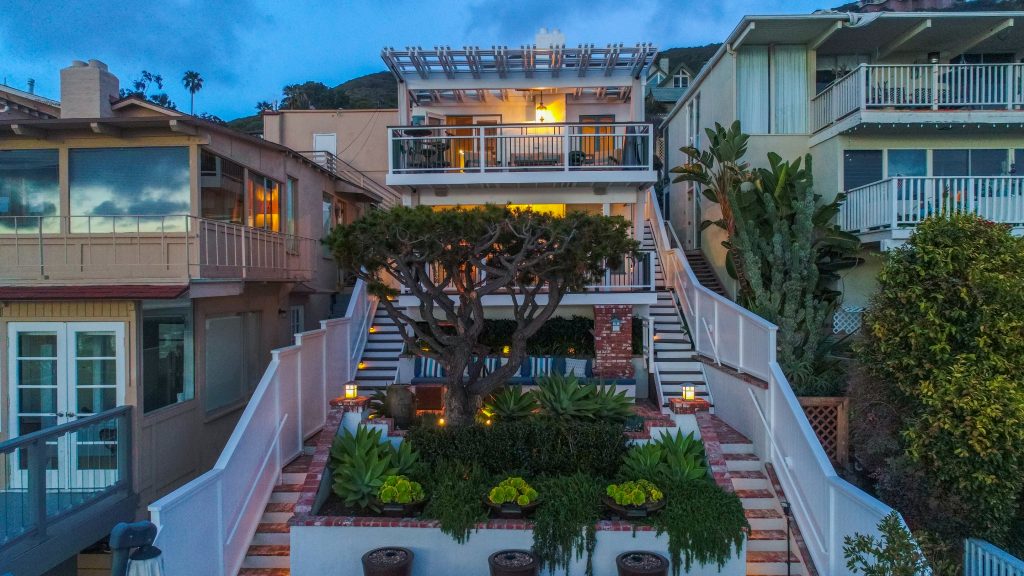 Q: What are some challenges to selling and buying real estate in today's market?
A:  New challenges are constant for me because of my switch. But in my first 17 months I sold 16 homes and that gave me the confidence to work the upper market. Still, one of the biggest challenges is buyers. It's currently a seller's market. Homes under $1 million are coveted and buyers are cost sensitive. They have the feeling they are over paying and maybe they held out too long sitting on the sidelines. The market will always have its cycles. We'll have pullbacks, probably one coming up in the next two or three years, but nothing like in 2008. It'll be a traditional pullback, maybe 10 percent. Right now the current market just saw an increase of 5.6% from March 2017 to March 2018, with a forecast of yet another 2% in the next year.
Q:  Any news coming up for the OC real estate?
A: Rancho Mission Viejo is the last new community being built on the outskirts. The Irvine Company has some land remaining for development. But the only development left for OC is basically in-fill projects. And even those are apartments as opposed to condominiums. No new real estate, no new large-scale developments to enter into the market. This will just keep pushing the available real estate prices higher and higher.
Q: You are an avid surfer. Are there similarities to surfing and selling real estate?
A:  Surfing has given me a different perspective on coastal homes since I spent my whole life on the beaches from San Clemente to Newport Beach. I've hung out in front of these homes on the beaches and know all the coves and what makes these neighborhoods so special. I am a huge ambassador of the whole coastal life here in Orange County. As for similarities, initially I'd say they are more complementary. As a real estate agent I encounter stress and surfing provides the perfect avenue for me to unplug and get one with the ocean. Between the two, I keep in balance.
Q:  How about a comparison of the perfect wave vs. the perfect real estate sale?
A:  There is no point perfect wave. And there is definitely no perfect real estate transaction. Like riding a wave, if you don't think something is going to happen and then the unexpected comes up completely outside your control, you have to be ready to jump on it, make your move and resolve it while keeping everyone around you happy. Each transaction in real estate has its own rhythm, its own personal wave to ride.
CONTACT INFO
Bryan Gerlach
Pacific Sotheby's International Realty
32356 S. Coast Highway
Laguna Beach, California 92651
Office: 949.494.3600
Cell: 949.241.9059
By Gina Dostler