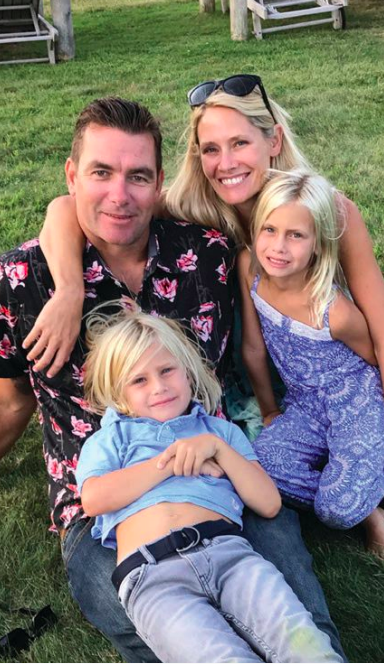 Mike Mechling successfully built a sales team for a surf wear company that sold apparel worldwide. For the love of family, he switched to selling homes, using his negotiating skills and empathy to connect with clients.
Q: Who is Mike Mechling?
A: I am and always have been a southern Orange County coastal person. I went to CdM and grew up surrounded by home development and sales in Orange County. My father was vice president of Williams Lyon Homes and then went on to run his own company, Fieldcrest Homes. My mother was a real estate agent and interior designer. So it was natural for me to have an interest in the field. When my wife and I started dating, we took real estate classes and got our license. I knew at one point I would fall back on it due to my sales background. Most importantly, I'm a family guy and love being around my wife and kids.
Q: But before you stepped into real estate you owned surf wear company Roark.
A: Actually I was one of the original founding partners. The company started out of a little one-bedroom cottage in South Laguna six years ago and quickly expanded to sales all over the world. When we started we basically were distributing from OC to San Diego. I built the sales force, extending to Los Angeles, then all of the Pacific West and finally the entire U.S. I was responsible for 30 plus regional sales agents. My role expanded into global sales director and we went into Canada, Europe, and Japan.
Q: What was that like and what made you switch careers?
A: I loved working in the surf industry. I enjoyed building relationships with my customers, which transferred over nicely when I switched to real estate. But I needed a flexible schedule and had grown weary of being behind a desk. When I had first started in the surf agency, my first baby, Sophia, was already born and my wife was pregnant with my son Gavin. There would be times I was traveling for weeks away from home. It just got to the point I wanted to be more present as a father and I decided to make the move into real estate. Gavin is now 5 years old and Sophia 7 and with the flexibility of creating my own schedule, I can enjoy quality time with my family. My dad was only 59 years old when he passed; and my mom passed on at 67. I want to always be around for my kids and make the most of my time with them.
Q: How was your childhood?
A: I had a really good childhood growing up. A big portion of it was spent on construction sites, new builds and being with my parents as they worked their careers. They taught me great work ethics and the importance of family. As a kid I even had my own tiny wheelbarrow to push around at the job sites. My dad taught me how to surf, how to fish. His boat was docked out front of the Chart House and from there we'd go out into the ocean to have fun.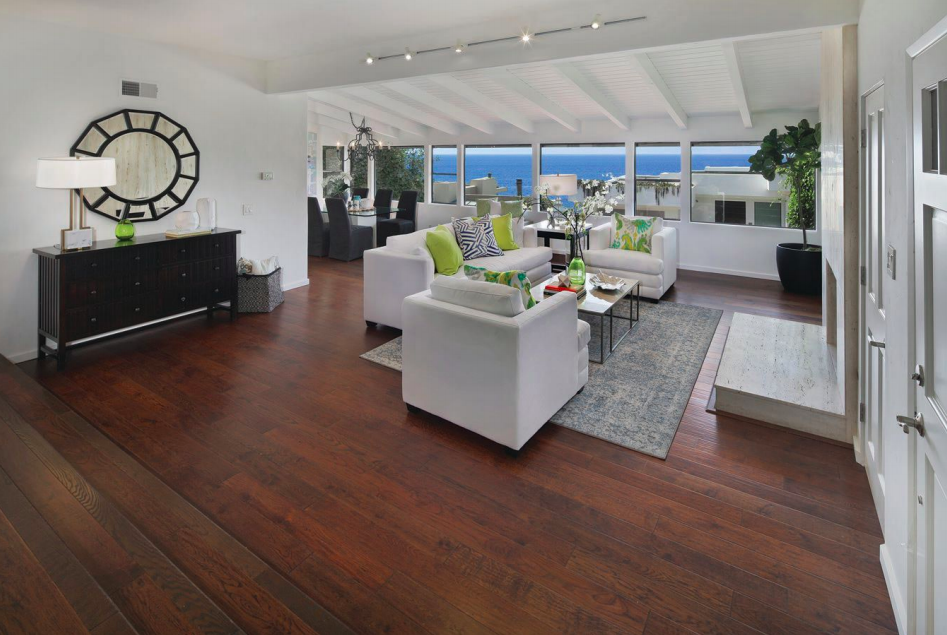 Q: Sales skills are important to both industries. What other skills apply to both?
A: The ocean is a great teacher. It has showed me how to respond positively to risks and to have a deep reverence for life. The surf industry possesses strong moral and family values along with a deep respect for the community and trust. I treat my clients like a family member, constantly look out for them, protect them and guide them through the whole process. Trust bonds us together and by building trust they know I am looking out for them and doing the best job possible. Plus as a sales rep I gained so much knowledge of the entire coast, I know all the neighborhoods.
Q: Though new to the field, you're already marching out sales.
A: I love the work! My first listing was in Encinitas; it closed early in 13 days and got full asking price. And I just sold a home in lower Victoria Beach last month under $2.7 million where I represented the buyers; we were all cash and it too closed in 13 days. Now I have a new listing in upper Victoria Beach for $1.85 million. There are not many homes for sale under $2 million that has close proximity to beach access.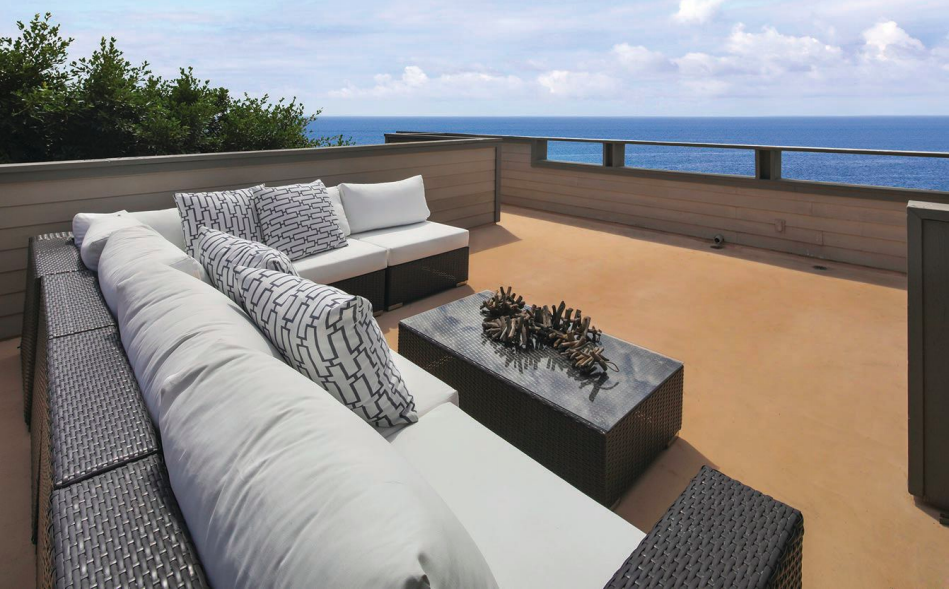 Q: What key point to buying or selling real estate is sometimes overlooked by other agents/ brokers?
A: In some cases I feel they are only focused on closing the deal and that's it. It's really important to look out for your clients and build a strong client/agent relationship. Guide them through the transaction, make them feel comfortable in every step and not only until the deal is closed. For instance, my last transaction was a listing where I repaired the pond for them. And after it closed, I hauled seven loads of storage material in the back of my truck to help them move out of town. I was their point person and met with their new contractors. You need to be there for them long after the deal has closed. My clients' know I will always be there for them and check in on them, like a family member. It's a step beyond customer service because it is heartfelt and is how I've always operated.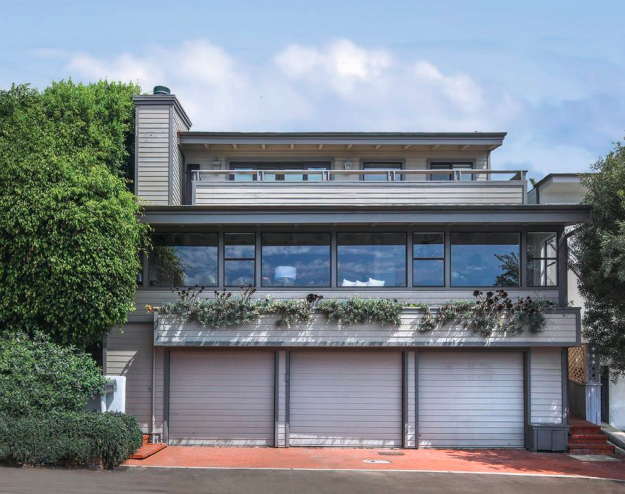 Q: It is a seller's market right now. What advice do you have for buyers looking for a home?
A: Yes, it is a seller's market. However inventory levels are slowly rising. Sellers will need to be more competitively priced. Buyers will then have a little more negotiating room. The best thing a buyer can do is be prepared. A pre-approval process is paramount to eliminate the worry of financing. It provides a range of affordability for the buyers and with a pre-approval letter escrow is much stronger. Also with proof of funds that a pre-approval offers, when I come across the right house we can set up an offer that very day. If not, by the time I get everything all tee'd up on my side, other offers could have been made.
Q: What is success to you?
A: I would say success for me is achieving that healthy balance between business and family. To be able to work hard with strong work ethics, but at the same time have a strong, healthy family life as well. And that is the beauty of real estate, the flexibility to achieve both.
CONTACT INFO
Mike Mechling,
Berkshire Hathaway California Properties HomeServices
30812 S. Coast Highway Laguna Beach
Mobile: 949-378-2505 mike@mechlingrealty.com
By Gina Dostler