Square By Square
By Gina Dostler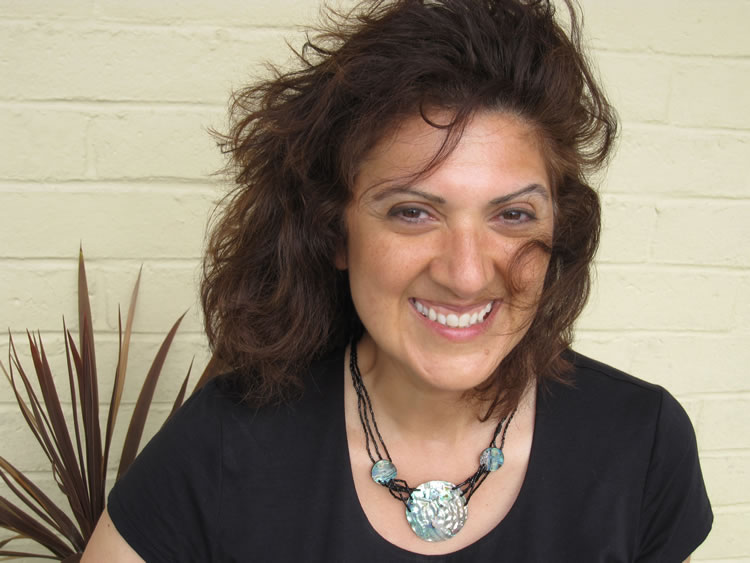 Patrons of Laguna Beach's Dog Ranch Bed & Bisquit tread on Fariba Kashef's work. After a mudslide some years ago, Kashef was hired by the owners of the popular doggie daycare to repair flooring buried in six inches of mud. Using French encaustic tile, she created new easy to clear flooring in the main office as well as enhanced the restroom and kitchen with new counters.
Q: How did you find yourself surrounded everyday by tile?
A: I've been surrounded with tile for about 20 years now. While I was working on a bachelor of fine arts degree in ceramics, one of my classmates took me to a showroom full of tile. It was there that I fell in love with tile and it has been a love affair ever since. So after working in various tile stores where I gained great experience, I became the showroom manager at a boutique tile-design house in Laguna Beach. I remember one night I walked out to close-up shop and noticed how dark and empty the streets were and when I checked my watch, it was midnight! I hadn't even realized I was there that late. I love tile, get absorbed in every aspect of it. This triggered something in me and I said to myself, I could do this.
Q: You could have your own shop?
A: Yes. My father and I went over all south county looking for locations far enough away from other tile stores that would be a destination place, a place where people come to shop and enjoy. By the time I had completed my shop in 2008, the economy had hit its all time low and everything drastically changed. Times were tough, but I hung in there because I just couldn't imagine doing anything else. It paid off and the business is flourishing. My team and I are out quite busy, so to visit my showroom it's best to call and let me know so I can be sure to have my doors open at that time.
Q: Do you consider imagination part of your job?
A: It is an essential part of my job, working with customers and consciously bringing their dreams into reality. When a customer comes in, whether they are designers or homeowners, I listen intently to what they want to achieve and we work together in creating their masterpieces. Sometimes a customer comes in with just an inkling of what they have in mind, yet I consider that a good vantage point and we start from there. You'd be surprised the wonderful ideas that flow through from just a single thought.
Q: What type of jobs do you specialize in?
A: I can do any type of tile work, exteriors, interiors, fountains, pools, ceilings, walkways, anywhere you can put tiles or mosaics. It is so important to be very conscious of the tile type and its capacities. Some tiles are only appropriate for certain jobs. For instance, my friend who owns a restaurant really loved a certain tile. I had to explain to her though it is very pretty, it was not the type she needed for her floors. The (co-efficient of friction) factor was not suitable. I actually refused to sell it to her. It doesn't do me any good to sell her something that won't last or will cause problems in the long run. We ended up with another type that functioned perfectly and looked beautiful.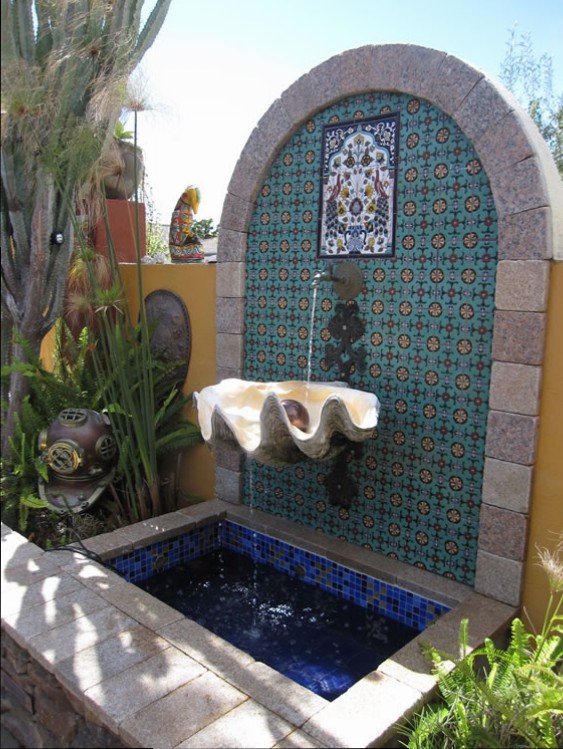 Q: What was your biggest job?
A: In 2010 I completed a Pelican Hill project and the design emerged from conversations with the homeowners. What we created was very enchanting. Picture this: an exterior garden wall of hanging wisterias and climbing roses handset and a fountain with a motif of southern magnolias, hummingbirds and insects, all handset in combinations of stone and glass. And a massive swimming pool, its bottom displayed with large scallops. The waterline had lovely floral vine patterns in stone mosaics.
Q: Any new trends happening?
A: Right now dimensional tiles with their clean-line shapes are creating what looks like geometry that physically pops out of the wall. One tile maker I love is Syzygy Tile in New Mexico. Their Sygma collection is a surface tile with wonderful character all handmade by artisans. Another style tile maker I just signed up with is a husband and wife team that makes three-dimensional brocade tiles. Absolutely lovely because you don't see the grout, it goes in-between the pattern. And of course French encaustic cement tiles, which are beautiful and can be used anywhere with any color combination and any design. They range for an 8×8 tile, $6.80 to $8.70.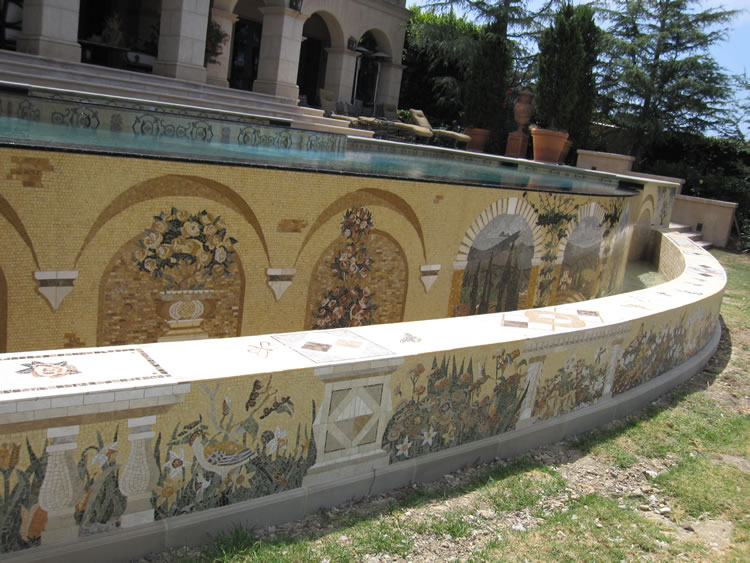 Q: Any tips for those seeking tile help?
A: Don't ever let price keep you from bringing your tile idea into fruition. There are always ways to keep to your budget and allow the indulgence of the beautiful tile that caught your heart. It's all in the design layout, utilizing the much-loved tile into key places that bring it attention and using a less expensive tile for the rest of the design. My team and I have always been able to bring life to a customer's dream.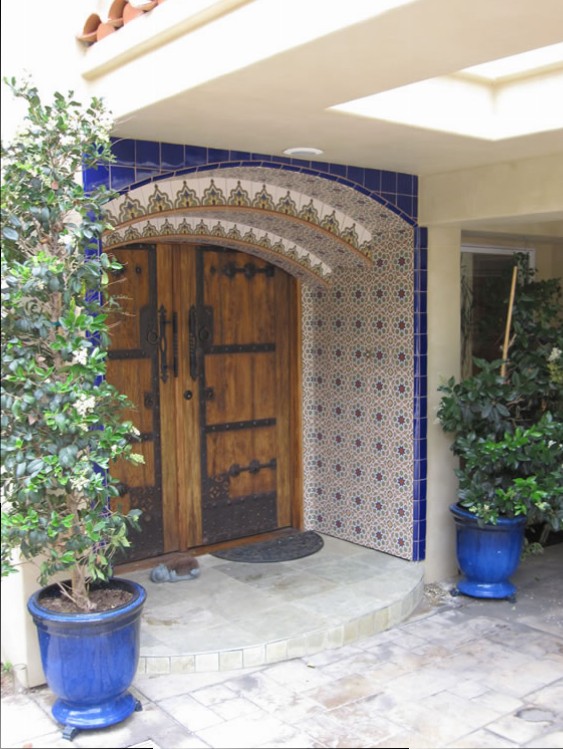 CONTACT INFORMATION
Fariba Kashef
Archarium Tile and Stone
Capistrano Beach
26945 Camino De Estrella
Dana Point, CA 92624
949-429-7949 phone
949-429-7799 fax

info@archarium.com