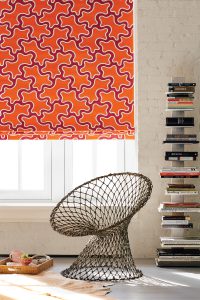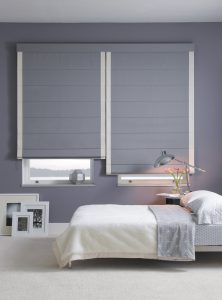 Besides lowering energy bills in summer, window treatments serve as design elements that complete a room. Ian Gibbs, co-founder and creative director of The Shade Store, is part of a three-generation family involved in customizing window treatments. The New York-based company opened a Laguna Design Center outlet in Laguna Niguel last year.
Q: How did you get started?
A: Our roots trace back to 1946 when my grandfather and his brother started a retail textile business in Port Chester, N.Y. The company began as a dressmaker shop and evolved into a sought-after couture window treatment company for design trade and affluent homeowners. When the current generation came into adulthood – my two brothers, our cousin and myself – we looked at the family business and turned the model on its head with the objective of modernizing the way consumers shop for custom window treatments, making custom easy for consumers.
Q: What should people consider when purchasing window coverings?
A: When starting with window treatments, first consider what's most important in your space. Are you looking for privacy? Do you need to protect artwork or fine furniture from sunlight? Is energy efficiency a concern? Does the room have architectural detail? Window treatments can address all of these concerns. It's also crucial to keep in mind that custom window treatments last for years, so make sure to select fabrics and colors that will be timeless and seasonally appropriate year-round.
Q: Which are your most popular lines?
A: In our Southern California showrooms, our more neutral, lightly colored materials are our best sellers across all window treatment categories. Our linen Roman shades (flat or cascade) are really popular, so are the ripple fold and tailored pleat drapes. Our solar shades are also one of our top sellers due to the constant sunshine.
Q: Can you give our readers tips on the benefits and aesthetics of layering window treatment?
A: Layering window treatments is a huge trend we are seeing right now. Layering can provide privacy and light control in addition to creating a beautiful, distinguished design aesthetic to any room. To get the function and look of layering, pair Roman shades with ripple fold drapery or roller shades with grommet drapery.
Q: What sets you apart from other shade stores?
A: Our turnaround time for custom window treatments, customer service and attention to detail are three of the biggest factors that set us apart. All of our materials are handcrafted by skilled artisans in workrooms across the country, shipped in 10 days or less and everything is hung and tested for quality assurance. We also have professional measure and install services around the country, making the custom window treatment process easy for anyone.
Q: Who are your partners in the textile industry?
A: Through our partnership with Kravet, we're able to bring fabrics from designers like Jeffrey Alan Marks, Jonathan Adler and Diane von Furstenberg to the consumer audience, who otherwise would not have access to these materials. At the same time, we also develop our own collections with designers. Most recently, we partnered with Robert and Cortney Novogratz on a collection of fabrics that are exclusive to The Shade Store.
Q: How eco-friendly is your product?
A: We are committed to the environment and we offer over 85 eco-friendly materials for solar shades and over 280 eco-friendly materials for roller shades. We also started The Gift of Shade program with the Arbor Day Foundation, where we plant one tree in our national forests for every order placed. Since our partnership began in 2011, more than 100,000 trees have been planted.
Q: Do you have products on the drawing board?
A: We're always working to extend our product offerings and we have a lot of collaborations and new collections coming out this fall. We're also continuing to expand our presence by adding more showrooms across the country.
Q: What do you attribute to the success of the Laguna store?
A: California as a whole is a huge market for us. We have 10 locations across the state and Laguna has been a key market in our success and continued growth.

By Gina Dostler
CONTACT INFORMATION
Ian Gibbs
Co-Founder and Creative Director
The Shade Store
23811 Aliso Creek Road, Suite 178
Laguna Niguel, CA 92677
949.356.5448