Our phones seem to do it all. That little device we all cling to is actually one of the most helpful tools for finding homes. As technology evolves, we have seen real estate technology evolve as well. So where is it going? Take a look.
It started with a real estate sign and a phone number. Prospective buyers could call a real estate office to get property information.  As technology improved, more automated services sprouted up. For instance, homes were given special codes that callers could punch in on their phone to hear a recording about a home. Then we saw the development of the QR code (which is the square box that you can use your phone to scan and direct you to a property website). Now with location geocoding on our phones, you can let your phone tell you which homes are closest to you. How easy is that? Technology is transforming the way we search for homes.
Below are descriptions of four websites or apps you can check out while you are on the move:
Zillow – When you allow the Zillow app to find your location, you can look at all of the homes for sale near you.
Trulia – This app will also identify your location and show you the homes available near you. They also categorize homes into unique categories like homes with pools or homes with remodeled kitchens.
Realtor.com – This app will also identify your location and clue you in on all of the homes near you.
HomeSpotter – The unique spin on this app is that you can instantly get listing details for any home that you are standing in front of by using "augmented reality." We've all driven by a home and wondered what it was listed for. This app keeps you from wondering any longer!
It's worth noting that all of these apps also tell you where to find open houses.
Most of these home sites don't just have house information, but they have neighborhood information, crime statistics, school info, mortgage calculators, nearby home sales, property tax info and so much more.
It's great to see how far we've come, but it's even more exciting to think about where we are headed. What's the next craze in real estate technology that will leave us speechless?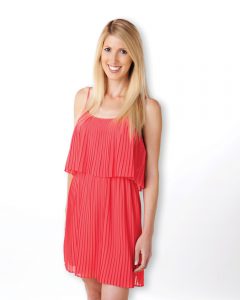 By Holly Schwartz
Holly Schwartz is a Realtor with Villa Real Estate who lives in Eastside Costa Mesa. She can be reached at
HSchwartz@VillaRealEstate.com.