Envisioning Potential Helps a Broker Succeed
By Gina Dostler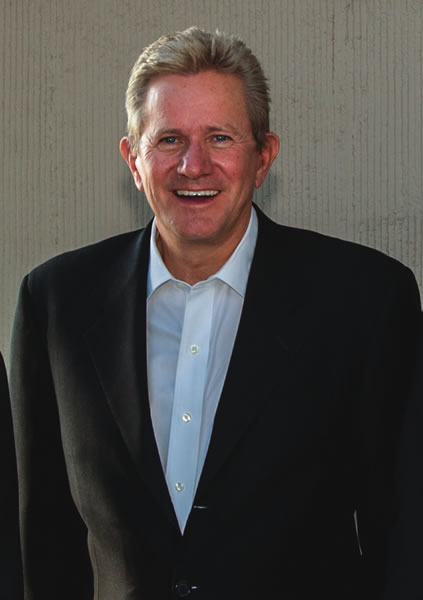 Steve DeVre knows it takes a lot of planning to sell real estate these days. Working with Berkshire Hathaway, he sold the second highest priced bank-owned property in Newport Beach for $3.9 million this year after the original owner was unsuccessful at selling the property over two years. A simple "face lift" appealed to a buyer and fetched $300,000 above the listed price. With an eye for detail and 27 years in the business, Devre has learned the strategies to broker home sales and earn a place as one of Berkshire Hathaway's top agents.
Q: How does someone go about selling a property above list price?
A: It's really all about assessing the property and seeing its potential. This house had a great view of the harbor and city lights. I mean, you could see forever on this property. The association dues were low due to the older neighborhood and that is a nice consolation for a homeowner. I call it a luxury REO and since they rarely come up, I saw this as a good opportunity for a listing.
Q: It's not easy to get a bank to put money in a foreclosed home. How did you swing it?
A: My team and I broke out the costs for the bank to see what was needed to give the house a clean look. We realized early on it wouldn't take much to put a shine to the home with a nice paint job inside and out in updated colors, new carpet and creating an enticing landscape to give it major curb appeal. And of course spreading the word with a good marketing approach was crucial to bring the buyers in. We had showed the bank that a little investment was all that was needed to get a higher price and better return. And it worked. It was on the market for 48 days, had five offers on it with two backups. So the extra money paid on the listing paid off very well.
Q: Was your marketing approach anything special?
A: For all our homes, it is the constant follow up and follow-through with every facet. For getting the buzz out, we did lots of things like a broker's open house, gave out invitations to the neighbors and called the top agents in the area to let them know firsthand that a luxury REO was ready to sell. Also, being an agent for Berkshire Hathaway gave the home the ultimate exposure with the utilization of their international website that incorporates a language converter for over 30 languages. It's been a big opportunity for us to be with such a prestigious company. And I know in turn they like our marketing and results. We get the job done.
Q: Why sell homes for a living?
A: Another lifetime ago I worked in the marketing and promotion arena of the music industry. I needed a change, more room to breath. Back in '84 I decided to move from New York to the West Coast and found the real estate business the perfect job for me. It was an easy transition. Sales is sales. But I wanted to be my own boss, make my own hours and have positive challenges to meet. I knew buying a home is usually the biggest purchase ever to be made. So finding the right place for someone is very important and I like being a part of that. And I love the variety of interesting people I get to meet everyday. Plus I'm an excellent negotiator and get to use my skill all the time in this industry.
Q: Will luxury REOs become more the norm?
A: Not really. Banks prefer to work on a program for the owner these days. But if there is no way to do it, then yes, they will take the property back and call an agent like myself to get it ready for market. But with the lack of land here and over 3 million people living in this area, prices will continue to be driven higher. What this means is people are mostly buying for the lot. I started seeing that in Palo Alto a few years back. Now it's worked its way down here.
Q: As a realtor, how did you survive the lean times after the market crashed?
A: Like most others, we went short sales or REOs. But soon the government stepped in and slowed the process, which was a good thing because it helped a lot of people stay in their homes. We continued doing our traditional business though there was a lot less people selling since the price of homes kept going down. There's been a leveling off and I think now we will see a 3-5% increase. Being under the umbrella of Berkshire Hathaway has increased our exposure tremendously and allows us more tools and resources to get the job down and has really opened up the international market for us.
I grew up in Amsterdam until I was 10, so it is nice to be able to work with clients from oversees. I have a few Dutch clients and yes I speak the language still. It's always nice to run into someone from the homeland.
Q: What inspires you most in your job?
A: Helping people with their home, whether it is buying or selling, I want to see them work the best deals and be happy. They come into this area looking for opportunities, a step up from their current home, maybe something with a beautiful view or a good school system. And it's up to me and my team to do work that for them.
CONTACT INFORMATION:
Steve DeVre, DRE#00893827
Broker Associate and President
DeVre International Real Estate Group
Call/Text:  (949) 533-4010
stevedevre@cox.net