Comfortable Under a Hard Hat or With a Lock Box
By Gina Dostler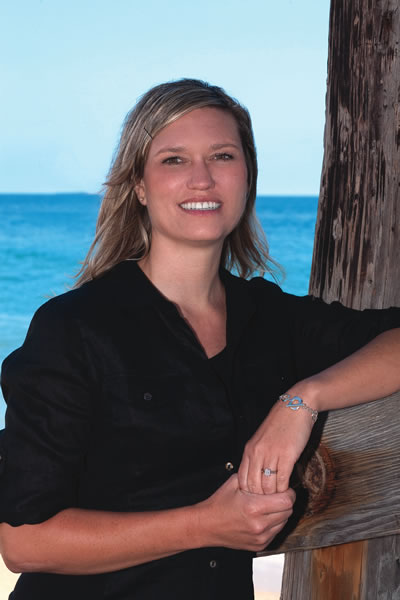 Summer Perry loves living in Newport Beach. You'll find her walking the neighborhood, checking in on her clients with her newborn daughter Maddie. As a broker associate for Surterre Properties, Brown and Stowell, one of her clients is Scott Cross, the youngest homebuilder featured on the television show "Extreme Makeover: Home Edition" whose SC Homes was named the county's 15th fastest-growing private company by the Orange County Business Journal. Perry knows her way around construction sites and enjoys finding and selling properties for her clients.
Q: What's it like having one of Southern California's most sought-after luxury homebuilders as one of your clients?
A: Scott is a fabulous guy. His whole family is fun, nice and very knowledgeable in the business, so I'm always very proud to represent them. When I have a client that wants a remodel, I feel comfortable knowing when I recommend Scott and his team, they provide solid workmanship and great designs for a beautiful home. He is very thorough, hires reputable contractors that are licensed and guarantees a full warranty behind his homes. I also like the fact that he is a hands-on guy, easy to speak with and he listens to what clients want in a home.
Q: How does he keep each of his builds original?
A: He works with a variety of architects, gives them ideas what he sees trending for upcoming style of homes and they design one. For instance, French Country, with grey heather woods and earth tones are very popular. Right now he has a new construction with a Polynesian flair in the works. If you look through his portfolio you'll find beautiful homes all with a style of their own.
Q: Is locating the right property important for a builder?
A: Absolutely. It's all about providing top-notch real estate advice to select a property to build. It's a big investment doing a rebuild, tearing down a property and building it up can take up to two years or more. That's quite a bit of time before you can capture a return for your investment. A good broker knows the profit margin is worth the investment when looking at a property.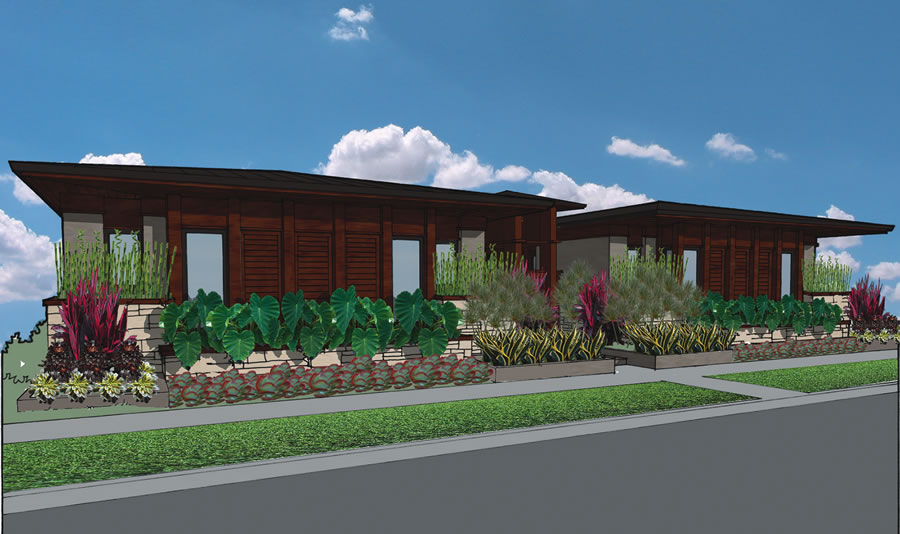 Q: Do feel tearing down and rebuilding on a property always necessary for a builder to make money?
A: Certainly when the market is right and it is a good price making a nice profit works for the builder when he can increase the square footage and amenities in a property. Yet there are some beautiful homes that carry history with them. Take for instance 1515 W. Balboa Blvd., where a traditional Spanish style home with its reclaimed wood is at least 80 years old and still beautiful. I don't feel everything needs to be a rebuilt. From a builder's perspective you want to have a diverse portfolio that includes both remodels and rebuilds.
Q: What do you feel is most necessary for an agent to sell a rebuild or remodel?
A: Having an agent explain what has gone into the home and point out all the details to a prospective buyer is very important. It really is an art to be able to articulate the work that has gone into building or remodeling the home and have them understand what you are saying, conveying the building lingo into layman's terms. They want to hear all about the flooring, the countertops, the views, and all that makes the home wonderful. Plus making connections with the buyer and building the rapport is fun.
Q: What experience do you bring to Brown and Stowell.
A: I understand the world of construction. I understand the world of business. And I work hard. I have a light construction and development management certificate from UC Irvine along with a degree in business from East Tennessee State University. After graduating, I started with a small builder in Santa Monica and soon realized I was one of the few women with a degree that was interested in construction. Soon I hired on with K. Hovnanian homes where I was promoted up the ranks, my last position was director of design galleries of Southern California region with 32 associates under me. I worked with clients in all areas of new homes sales, homebuilder options and construction.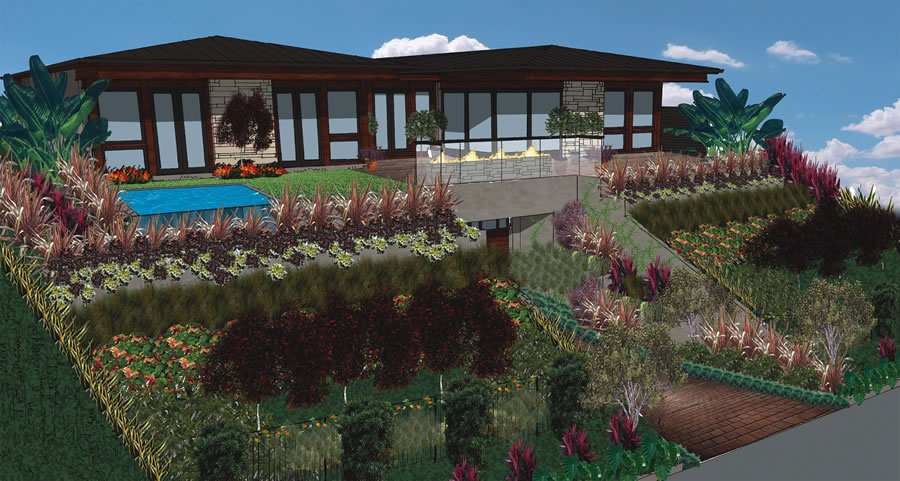 Contact Information
Summer Perry
Surterre Properties® Brown and Stowell
949-375-9074
sperry@surterreproperties.com