Increasing living space by sprucing up the exterior and improving energy efficiency.
Increasing living space, sprucing up the exterior and improving energy efficiency are at the top of the list for many homeowners living in older or smaller houses. But such additions and upgrades can be extensive and costly. By making strategic upgrades, however, you can accomplish all these desires simply and affordably.
If you're on a budget, here are some steps you can take to make your home more livable and beautiful while simultaneously reducing your utility bills: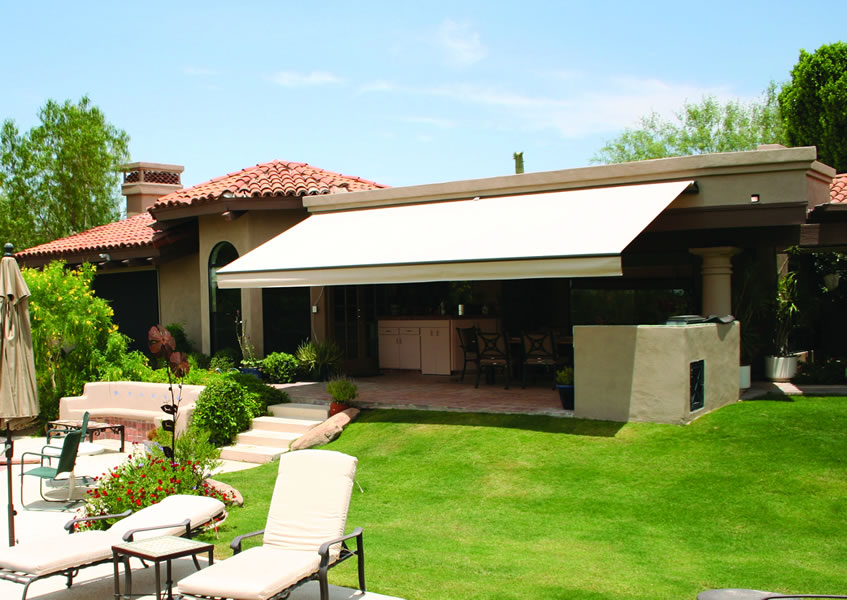 Smart Interior Design
Smart decorating can improve energy efficiency. Ensure furniture is not blocking vents. Install carpeting or use area rugs to make your home cozier in winter.
Awnings
Considering an addition to your home? A fabric canopy or awning over a deck or patio is a great long-term solution to expand needed living space at a low cost. Be it an outdoor kitchen, living room or simply a covered deck or patio, you can make better use of your existing outdoor spaces with awnings.
And adding awnings and solar shades to your home can extend the life of air conditioners and save money on energy bills for years to come. Recent data indicates that the shade provided by this retrofit can help reduce cooling costs significantly, according to The Professional Awning Manufacturers Association.
Window and doorway awnings also provide an affordable and quick boost of curb appeal by complementing your home with splashes of color and adding drama and impact to an otherwise ordinary façade. Consider echoing the architecture of a traditional residence or complementing more modern-styled homes.
Organize
If you're short on space, expand your living area through organization. Do a sweep every few days to de-clutter. And think vertical versus horizontal, as a narrow, tall shelving unit will take up a lot less floor space than a large trunk. Consider opting for furniture that moonlights as storage, such as a coffee table with a bottom shelf and beds with pull-out drawers.
If closets are limited, look to under-used areas of the home, such as the foyer. For example, adding a row of hooks and a bench to your home's entryway creates a makeshift mud room and a perfect place to store coats and shoes.
By opting for affordable, high-impact upgrades, you can achieve maximum livability, comfort and functionality in your older or smaller home.
More information about how to upgrade your home with awnings can be found at www.AwningInfo.com.