When October rolls around, it's understandable that you'll feel a chill in the air and see jack-o-lanterns left and right. Yes the month of haunts is upon us and that means it's a perfect time to take a look at how real estate culture is affected by fear and fright.
The number one thing that comes to mind is haunted houses. Pretty much every community has a home that has earned the reputation of being the one plagued with ghosts. Whether it has to do with the creepy look of a house or a story about its past, haunted homes generate a lot of buzz. Of course not everyone believes in so-called haunted houses. Are house shoppers more likely to be terrified by the rumors or is there a niche market for these uncommon commodities?  It is relevant that this stigma can make an impact on buyers. In fact, in California, sellers and agents are required to disclose if a death has occurred on the property within three years of the sale. In my work with house hunters, I've had some clients refuse to consider homes where this is the case while others have not cared.
What about living near a cemetery? Does that send a chill up your spine? Believe it or not, Redfin did a study on how home values fared when homes were in close proximity to graveyards. Even though some house hunters considered this location a dealbreaker, the study found that across the nation, homes near cemeteries actually sold for slightly more per square foot. Wow! A couple of reasons suggested for this were that they were typically quiet locations and they were unlikely to be developed.
What about the neighborhoods that go all out, decorating to maximize the thrill of the season? You know, the homes that embrace the Halloween frenzy and accessorize with all the shrieks and squeals. Does it appeal to you to live in a neighborhood where the homes are all done up? From a real estate perspective, overzealous displays might scare buyers to the bone – at least if it prevents them from appreciating a home that is for sale. So if you're planning to sell your home, you should probably either tone down the décor or opt to not sell your home in October. On the other hand, traditions like this foster a sense of community and that may cast a spell on some homebuyers – especially ones who like a spook!  As a side note, for those who like trick-or-treater friendly neighborhoods, you can actually check out Nextdoor.com for their Treat Map and see who plans to give out Halloween candy on the big day! Feel free to add your own home if you plan to hand out treats.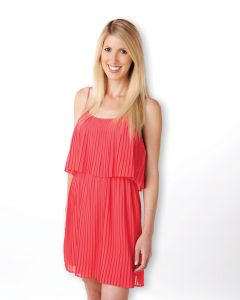 By Holly Schwartz
Holly Schwartz is a realtor with Villa Real Estate who lives in Eastside Costa Mesa and has been featured on HGTV's House Hunters. She can be reached at HSchwartz@VillaRealEstate.com.