Laurie Eastman of Surterre Properties is a true expert when it comes to helping people find homes in their ideal neighborhood.
Q: Why did you pursue a career in real estate?
A: It all started after the big recession hit in 2009. I was a fulltime mom at the time after working as a schoolteacher for five years. I needed a job where I could make a significant difference in my family's life since we were negatively affected by the downturn of the economy. Funny thing is my father, grandmother and brother are all in real estate. Honestly, it never had crossed my mind to go into that field. A friend mentioned real estate as a career change for me and I decided to try it. I started at Surterre Properties in 2009. I began as an assistant and worked my way into an agent.
Q: Was it an easy transition for you?
A: The first year was very difficult for me, trying to figure it all out, realizing I was spending more time and money than I was pulling in. I spent hours and hours working open houses and being away from my family. It was so easy to get discouraged, but I kept at it and after a couple of years, business actually began to triple for me. It just wasn't all the hard work. I also had to redefine myself from a stay-at-a-home mom to a full-time worker.
Q: You are considered an expert in ideal neighborhoods for families.
A: I tend to work a lot with families. I'm successful at it because I know all the schools in Newport Beach and the surrounding area very well. I know the pros and cons of each neighborhoods having grown up here. I went to Corona del Mar High School and still currently live in Newport Beach. I raised my children here. There are many wonderful neighborhoods to raise a family here.
Q: Which areas would you recommend for families looking to buy a home?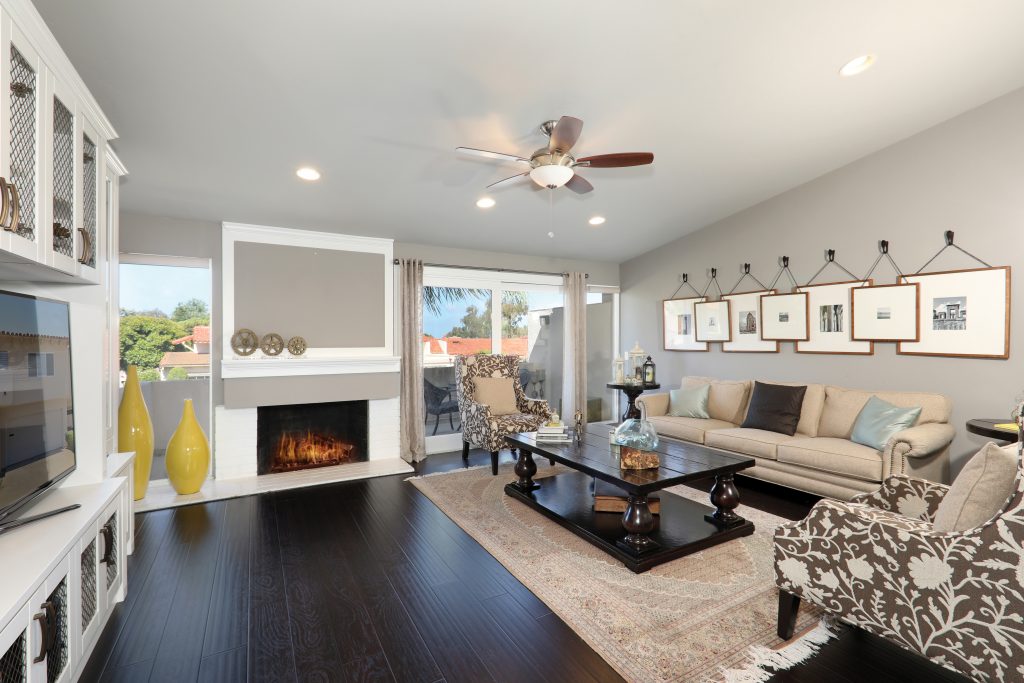 A: One Ford Road is an amazing place. They have the best amenities – a clubhouse, gym, playgrounds, pools, volleyball courts – they have it all. Another is Harbor View homes, referred to as the port streets, where I grew up. It's great for families, too. But these days, families are living everywhere, not Laurie Eastman just certain neighborhoods. It used to be Corona del Mar was made up of second homes to vacation at the beach. But now families like to be there year round because everything is so local. Kids can walk down the street to get an ice cream cone. Granted many of the homes aren't that big, but it seems people don't seem to need the space they used to want. I feel like we are going back to less is more and people are living in tighter places, compensating for a way of life instead.
Q: What are your best qualities as a realtor?
A: I know the area inside and out. And I am very honest. The moment someone talks to me, they find I am very sincere, down-to-earth and direct. People seem to feel very relaxed around me because I stay true to who I am. If my clients are looking in a certain neighborhood, I will give them pointers such as the amount of planes flying overhead or the volume of traffic noise. I don't want them to have "buyer's remorse" because I didn't give a heads up on what to expect in that particular neighborhood. Also, I feel the sincerity I have with my clients keeps them clients for life.
Q: Have you ever had to overcome a hurdle to close a deal?
A: This happens on a daily basis! That's what makes the whole business so interesting. But there was this one particular house that had been on the market for two years, a waterfront property in Newport Beach. It had been in the family for over 60 years and the seller was very emotionally attached to it. I brought a couple to view it and they immediately fell in love with the home. They were the loveliest of people and said they did not want to tear it down and would leave it as is. The couple made an offer, but he said no. We wrote a really nice letter explaining why they loved the house. The answer was still no. So I had them meet in person. This is normally taboo, but I just new in this situation it was different, the buyers were so solid and very much part of the community. I myself did not go; it was just the buyers and sellers getting to know each other. The next day the seller signed the deal. The buyers were true to their word and didn't tear it down and it is still there. Sometimes you have to step outside the box to get the deal done.
Q: Name important factors for sellers when choosing an agent to list their home?
A: Sellers feel 100% comfortable when they know the agent has their best interest at heart. And a lot of that has to do with great communication. If an agent doesn't respond back within three days, look for another one. Agents these days tend to come in teams. Talk to your agent and ask questions such as, "Can I get in touch directly with you and not another team member? Who is going to do the showing? Who is going to be at the inspections?" Read reviews, call referrals and do your research to check who has a great reputation. Don't just pick a picture out of a paper. Even other agents can give you information on who to work with. Zillow actually has reviews on the agents. Look for one that has lots of five star reviews. Make sure they have your back and can take care of you and your needs.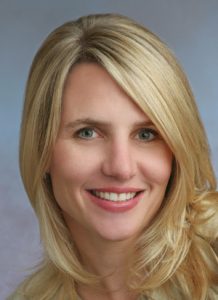 CONTACT INFO
Laurie Eastman
Surterre Properties,
1400 Newport Center Drive, Suite 100
Newport Beach, CA 92660
Phone: (949)280-5235
leastman@surterreproperties.com
laurieeastmangroup.com