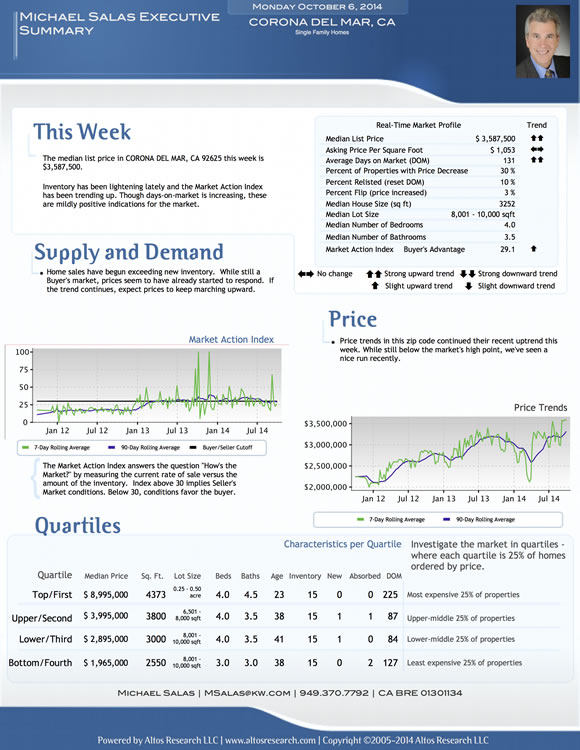 The median list price in Corona del Mar this week is $3,587,500.
Inventory has been lightening lately, and the Market Action Index has been trending up. Though days-on-market is increasing, these are mildly positive indications for the market.
Supply and Demand
Home sales have begun exceeding new inventory. While still a Buyer's market, prices seem to have already started to respond. If the trend continues, expect prices to keep marching upward.
Price
Price trends in this zip code continued their recent uptrend this week. While still below the market's high point, we've seen a nice run recently.