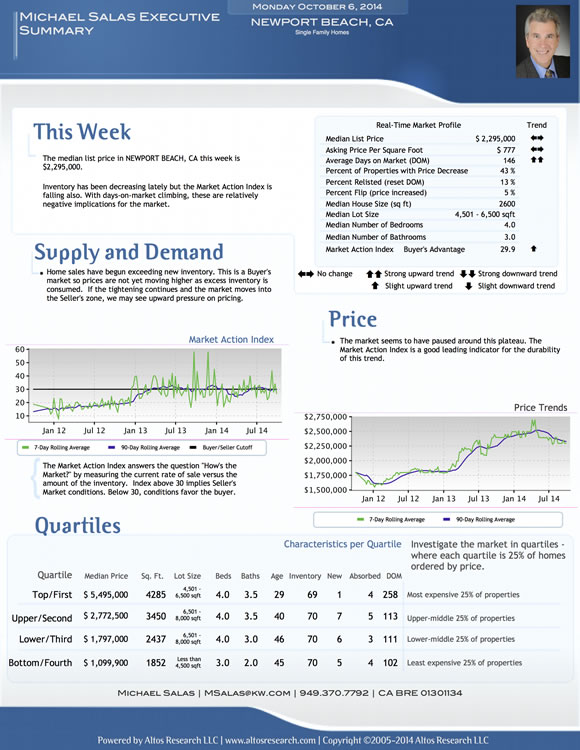 The median price in Newport Beach is $2,295,000.
Inventory has been decreasing lately but the Market Action Index is falling also. With days-on-market climbing, these are relatively negative implications for the market.
Supply and Demand
Home sales have begun exceeding new inventory. This is a Buyer's market so prices are not yet moving higher as excess inventory is consumed. If the tightening continues and the market moves into the Seller's zone, we may see upward pressure on pricing.
Price
The market seems to have paused around this plateau. The Market Action Index is a good leading indicator for the durability of this trend