Dana Point (August 25, 2014)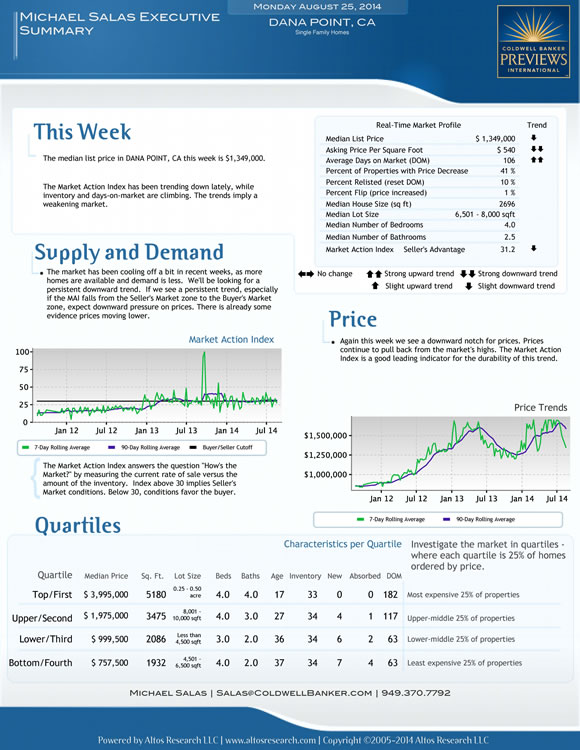 The median list price in Dana Point this week is $1,349,000.
The Market Action Index has been trending down lately, while inventory and days-on-market are climbing. The trends imply a weakening market.
Supply and Demand
The market has been cooling off a bit in recent weeks, as more homes are available and demand is less. We'll be looking for a persistent downward trend. If we see a persistent trend, especially if the MAI falls from the Seller's Market zone to the Buyer's Market zone, expect downward pressure on prices. There is already some evidence prices moving lower.
Price
Again this week we see a downward notch for prices. Prices continue to pull back from the market's highs. The Market Action Index is a good leading indicator for the durability of this trend.