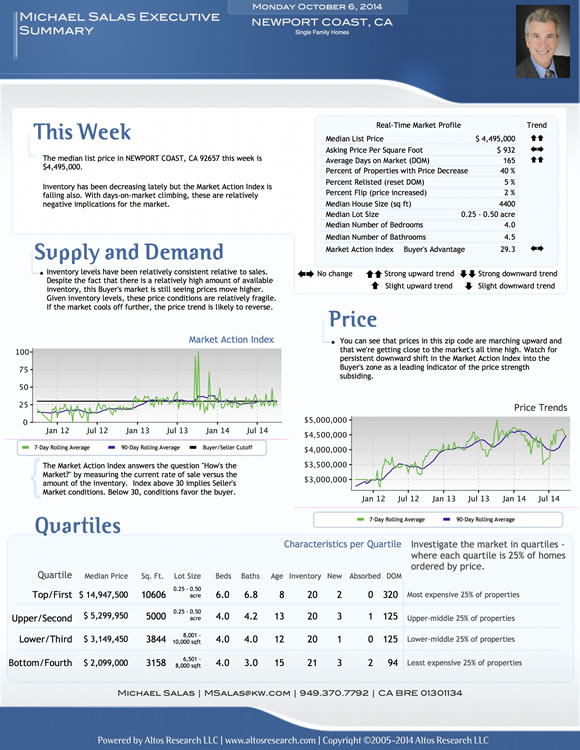 The median list price in Newport Coast this week is $4,495,000.
Inventory has been decreasing lately but the Market Action Index is falling also. With days-on-market climbing, these are relatively negative implications for the market.
Supply and Demand
Inventory levels have been relatively consistent relative to sales. Despite the fact that there is a relatively high amount of available inventory, this Buyer's market is still seeing prices move higher. Given inventory levels, these price conditions are relatively fragile. If the market cools off further, the price trend is likely to reverse.
Price
You can see that prices in this zip code are marching upward and that we're getting close to the market's all time high. Watch for persistent downward shift in the Market Action Index into the Buyer's zone as a leading indicator of the price strength subsiding.