Pacific Sotheby's International Realty Success is also measured through giving back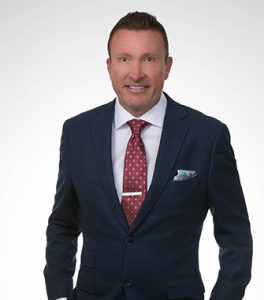 The key to continued success in an unpredictable market is focusing on personalized service, dedication to excellence, and not only understanding the local market but also being entrenched in the community.
At Stanfield Real Estate Group, we encourage our agents to turn their businesses into social ventures that can create a lasting impact both locally and across the globe. Giving to charities and helping others not only helps us stay connected to our communities, but also shows our dedication to social responsibility.
Two years ago, World Housing, a Vancouver-based group that partners with developers to fund new homes in economically developing countries, announced a partnership with Pacific Sotheby's International Realty that involves building new homes and a sustainable community for families in poor areas on the outskirts of Tijuana, Mexico. The program is called Agents of Change—the real estate agents who signed up have agreed to make a contribution to World Housing for every home sold.
Since 2017, through the Agents of Change initiative, Pacific Sotheby's International Realty has raised more than $100,000 in donations from our participating agents, who agreed to contribute a portion of their commission on each home sale, matched by the company, directly to the campaign.
Agents at Stanfield Real Estate Group are proud to tell clients that their purchase will help fund one of the homes that cost under $6,000 and is given to families previously living on the streets.
"We see a greater impact for our donation where it really matters," says Brian Arrington, CEO of Pacific Sotheby's International Realty. "Once someone has a home, their life and the lives of those around them change exponentially … a roof provides stability and security."
Sean Stanfield and Stanfield Real Estate Group is proud to present an elite team of real estate professionals who have earned the high honor of being the #1 team for Sotheby's International Realty worldwide, #1 in Orange County, California year after year, and a Top 10 team in the United States every year since 2008.
Contact Information
Sean Stanfield
Pacific Sotheby's International Realty
949.244.9057
info@stanfieldrealestate.com
stanfieldrealestate.com