I was inspired to write after my mother-in-law recently sent my husband an old baseball that was used during one of his little league games. He had hit his first grand slam at the young age of 11. It was sweet that she kept this memento for all that time as it held fond memories. The reality though, the baseball sat in a storage box for nearly 50 years when she decided it was time to purge her swollen closets, which were bursting to the point where she'd brace items from falling when opening the door.
We are all guilty of holding on to "stuff," or Cramming Rubbish Away Permanently, also known by the acronym "CRAP." The trip down memory lane was just one example of how life travels in two directions and what happens with the stuff we collect in between. Young families have kids and outgrow their little starter home, followed by kids growing up, moving out, and the house outgrows the parents. There is pain and joy in the ebb and flow, punctuated by memories, milestones and memorabilia.
When it comes to a new chapter in life, the decision-making dance begins as the owners must decide how they want to leverage their most coveted asset, their home. Do you move to a more affordable house/area and maintain the square footage so the kids feel welcome to stay for the night, and so you can retain your family title of "CRAP keeper," or do you shed your excess space and find a dream home that suits your long envisioned simplistic lifestyle?
If your wish is to find a house in one of the great towns that dot the Golden Coast, and this move requires you to downsize, it's good to look closely at what you have that is of real importance or meaning. Take some purposeful inventory. No one can judge the significance of an item but you. Keep the things you cherish, keep things with present utility, and part with the rest.
The biggest challenges I see are buyers tussling with enough space! So, what exactly is enough? To complicate the issue, smaller houses often have less storage space. Think about it logically. If prices are north of the $1,200/ft range, the first thing to go is closet space. Forget about parking in a garage, which too often becomes nothing more than storage, with the designated car being relegated to the driveway or street.
A common statement is this…. "How do I fit all my things in here?" It's funny to hear, especially since we live in such a disposable culture. We replace our phones every other year, computers every five years, clothes, furniture and more. But how come we still have "stuff." Enter the storage unit.
Storage units have been popular for years as an extension of one's space, or spare square footage. Certainly, the price per sq. foot is more cost effective than carving out prized areas in your premium beach cottage for your excess paraphernalia. Then again, at the risk of being politically incorrect, maybe it's time to admit you don't have "a square to spare," and host a good old-fashioned yard sale or take a trip to Goodwill for a suitable solid cleansing of your CRAP.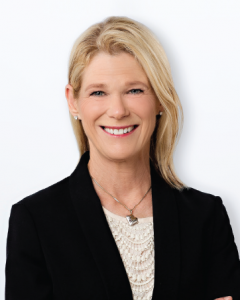 By Kelly Perkins
Kelly Perkins is a realtor, recently joining Villa Real Estate to team up with John Stanaland. She lives in Laguna Beach. Kelly can be reached at kperkins@villarealestate.com