ASK THE EXPERT
KELLY PERKINS INTERVIEWS DEBORAH MUCCILLO
As a Realtor selling a home in any market, my job is to present the property in the most compelling way to maximize its emotional appeal. Why? Because you will never get a second chance to make a first impression. Kelly Perkins chats with Deborah Muccillo about her staging process and how she can make a lived-in space feel like a welcoming hug.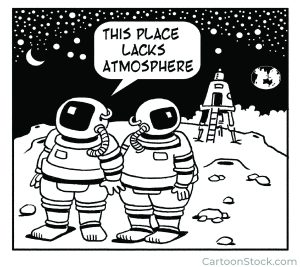 KELLY: While most sellers believe in staging, some still resist. It's usually not about price as staged homes are proven to sell faster and at a higher price. Why do you think this is?
DEBORAH: It is emotional for the seller to see their home about to be altered. Understanding and respecting the home allows us to edit what is necessary. We take the time to explain that process and walk the property with them, which is important to relieve their angst. We take our task very seriously; each project is addressed according to its needs. We want them to be excited about the process. At the end of the day our goal is to present the home in its best light.
KELLY: Sometimes sellers want to use their personal pieces as part of the staging process, which often does not complement the look you are trying to achieve. Recently, you staged a house for me where the seller had purchased nice lamps, the right color and theme, but you didn't use them because the size was just a little small for the space. Once you put in the larger lamps, it changed the room, which tells that me having a spatial perception is also a big part of a complete look. What is the most common misconception about staging?
DEBORAH: First of all, staging is not about filling the home with furniture. One of the key ingredients is scale. In that spirit, the home tells us the scale that best suits the space.
KELLY: It's important to create a canvas that will inspire a vision of what the home "could be." How do you as a stager address this?
DEBORAH: The process should begin with a "foundation" of neutral colors. The staging should appeal to most buyers … not just a few. Utilizing bright colors in excess can be unsettling for some. I believe that creating a beautiful, calm home will cast the widest net. Seeing the "home" is necessary…not the furnishings. That said, we achieve "interest" in different forms such as textures and key accent pieces.
KELLY: I have had the opportunity to sell some great homes where the structure itself has a big personality–from high-pitched beam ceilings, funky built-ins, off-sized windows and doors, and more. In these cases, I like to minimize distracting from the "bones" of the house. I have seen you find "warmth" with subtle changes. Do you have an "aha moment" story that speaks to this?
DEBORAH: About 10 years ago, we staged a property and as we were finishing up, a Realtor stopped in to see it. He asked me what paint color we used for the walls. I looked at him … confused! I said, "We did not paint the interior." He asked me again … I assured him the walls had not been painted. He then realized how the staging affected the wall color. The light bouncing was now interacting with all "light, neutral furnishings" and completely freshened the look. Suffice it to say, this staging was a success.
KELLY: I think it is safe to say that success is based on making a buyer's first impression a lasting impression.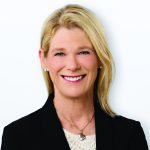 KELLY PERKINS, REALTOR
Kelly Perkins, is a Realtor and Coastal Specialist with over 23 years of experience in the real estate industry, starting out as one of the first certified appraisers back in the 1980s.
949.310.3754 | KellyPerkins@compass.com | DRE# 01932146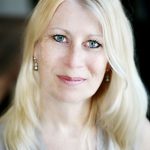 DEBORAH MUCCILLO, OWNER
Deborah has been a local designer and stager since 2006.
Interiors Within Reach | 949.933.8402 Deborah@interiorswithinreach.com