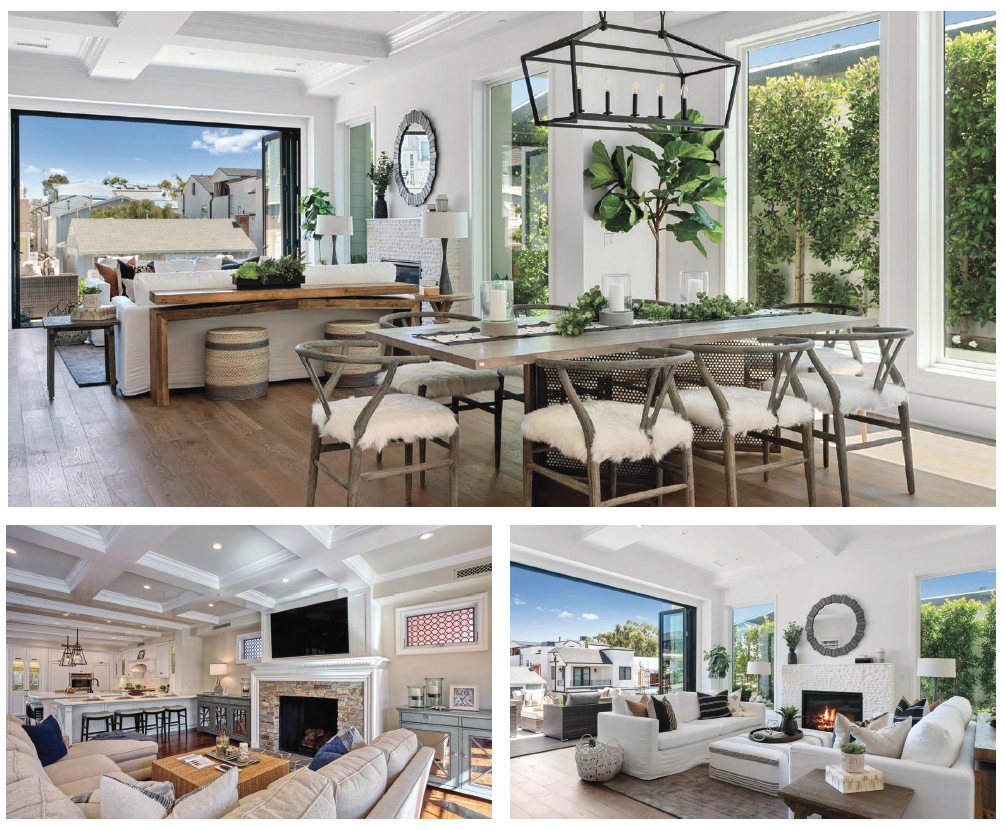 By Adrienne Brandes
What is the most important thing today's buyer is looking for?
It seems like today's buyers want to turnkey, either a total remodel or a brand new build. Most of my buyers are looking for less clutter and more open "space" and light. High ceilings are very important. That's why a remodel doesn't necessarily work, because you can't make the ceilings any higher.
What year of construction is considered dated? More than 5? More than 10?
I just had a client the other day refer to a house that was 10 years old as "dated and way too old," although the home was still completely relevant in terms of today's style and decor. New sells and sells fast.
What are the 'must have' essentials for the modern buyer?
Buyers want a smart home with all the electronics and internet updates, simple yet high end finishes, charging stations in the garage, open concept living, chef 's kitchen's— they will often forgo square footage for these items. I'm finding today that large is not necessarily better. Most of the homes in our area are two or three stories given the price of land; therefore, elevators are of upmost importance.
What is the biggest turn off?
Clutter and dark spaces. The key here is light and bright and clean. The closer you get to the beach, the more important this is.
Besides contemporary and modern architecture, what styles are still marketable?
We're seeing things "warm up a little;" in other words, concrete polishing floors are dated. Although the modern buyer wants light bright and clean, they still want warmth. It's a delicate balance. Cape Cod, Transitional, and Nantucket are favorites in the Corona Del Mar area.
The open concept floor plan has been popular for the past decade. Is it still, or are trends changing in interior design? Open concept floor plan is still the most popular. Buyers do not want compartmentalized rooms. The days of the dining room being completely separate from the kitchen are long gone.
Young people seem to avoid collecting and clutter. What happens to grandmother's silver, and grandfather's book collection and your mother's antique dining room set?
What I see is clients (and their designers) incorporating these pieces into their more modern designs. Again, it's a delicate balance. But with the right eye, you can incorporate these pieces and add warmth—the right piece can add warmth to a cold and too open space. The cuckoo clock…well, that's another story.
How important is an office or workspace in the home?
Very important. Most of my clients work from home at least one or two days a week. In my price range, 80 percent of my buyers are entrepreneurial and can work remotely.
What about a home gym?
Home gyms don't seem to be as important anymore. There are so many options for having just one piece of equipment versus an entire gym. The Peloton bike is a great example.
What about a home theatre?
Home theaters are great if you have the space. If you're building from scratch, most of these are placed on the basement level so as not to take away from the views in the other living areas.
Does size matter anymore?
We're seeing a trend toward "bigger is not necessarily better." Location remains the most important aspect, for example, the closer to the beach the better. We're also seeing a desire for walkability and/or bikeability. In fact, there are scores that are given out by some of the real estate sites that rate the home on a scale of 1 to 100 for walkability and bikeability.
Adrienne Brandes can be reached at 714.401.8277 or abrandes@surterreproperties.com.