Crystal Cove Conservancy's cottage restoration project aims to complete the plans for Crystal Cove State Park.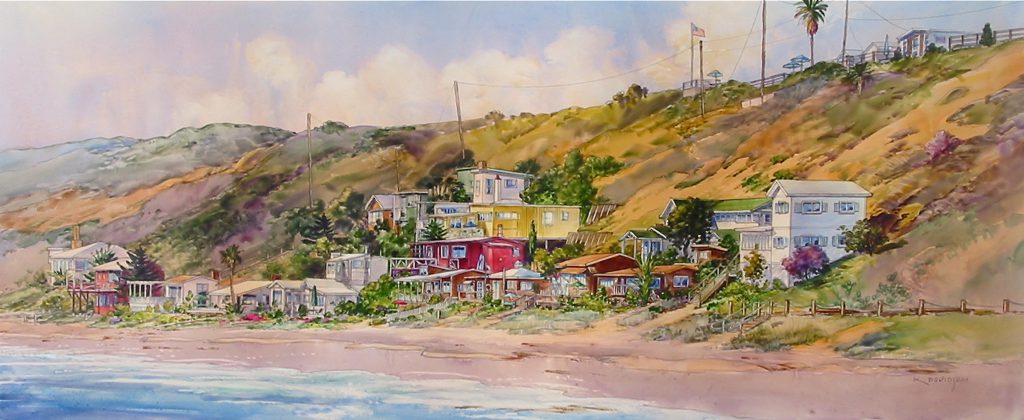 Crystal Cove Conservancy, a nonprofit public benefit partner for California State Parks, is working vigorously to restore 17 historic cottages at Crystal Cove State Park. The park itself, which includes 3.2 miles of pristine coastline, 2,400 acres of backcountry, a 12-acre historic district and beautiful campground, has been undergoing a lengthy face-lift since December 2018. Although the campaign has been ongoing, the project is not even close to completion, as an estimated $19 million (of the total $35 million) is still needed in order to tie up the remaining ends.
"The cottages being restored are literally some of the last of their kind along the coast of California," says Laura Davick, founder, vice president and campaign chair of the Heritage Legacy Project for California. Restoring these cottages will allow affordable options for those staying at Crystal Cove—such as a dorm-style cottage that will be used partly for students to come on overnight field trips—and will draw more visitors to the iconic park. Additional features included in the construction are site and bluff stabilization, a new public access service path and a historic boardwalk element.
Pacific Coast Magazine caught up with Davick to get the finer details of the Heritage Legacy Project for California, find out why this is a major gift for the community and what it will provide for those planning a trip to Crystal Cove State Park.
Pacific Coast Magazine: What exactly is the Crystal Cove Conservancy?
Laura Davick: The nonprofit public benefit partner for Crystal Cove State Park. Founded in 1999 to stop a planned luxury resort at Crystal Cove, its mission of preservation, education and conservation has not wavered over the past 20 years. In partnership with California State Parks, 29 of the 46 historic cottages have been restored to date.
PCM: What is the significance of the restoration?
LD: The unrestored cottages at Crystal Cove are listed on the National Register of Historic Places. A fully restored state park will double the overnight occupancy at the park, providing much needed additional low-cost coastal accommodations along the coast of California.
PCM: Why is the Heritage Legacy Project important?
LD: It represents the final phase of restoration needed to complete this vision, including restoration of the remaining 17 historic cottages; supporting new and expanded education programs; restoring full access to the public beach and state park; and protecting the natural environment.
PCM: What can the public expect when it's done?
LD: At Crystal Cove, visitors can stay in one of our dorm-style lodges for as little at $37 per night for two guests. Large private cottages, which sleep up to nine guests, are available for $261 per night. This project completes the final vision for this park and ensures a financially sustainable future for the education and enjoyment of visitors and future generations to come. One hundred years from now, Crystal Cove will be even more important than it is today, and that is saying a lot.
To learn more and to help leave a lasting legacy at Crystal Cove, please visit crystalcove.org/beach-cottages/restorations. To schedule a site tour of the park, please contact Laura Davick at laura@crystalcove.org or call 949-887-0062.