Her Design Includes Budget Transparency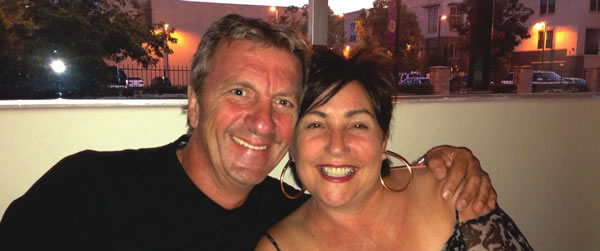 By Gina Dostler
Sue Capelli of Passione Inc. is a 25-year interior designer who offers in-house furniture refinishing and restoration in addition to complete design concepts for new construction and re-modeling. As co-owner, her talent doesn't stop just with a flair for interior design. Her ability at project management brings each job to completion to the satisfaction of a long list of happy clients.
Q: What is your approach to designing a home for a client?
A: We work directly with the architect for the design. Our firm typically designs a home that is newly constructed or is a complete remodel. The architect involved already has the type of look planned, whether it is Mediterranean, French country, or modern. Then we take that design and style and bring it on inside. We do have a few clients with one style outside and another inside. But optimally we like to take what is happening outside to flow directly inside the home. Then we make a complete set of plans.
Q: You have plans, but the client is involved in each step, correct?
A: Absolutely, if they so choose. Some clients just give us the plans and say they'll be back in a year. But for the most part the client truly loves taking the journey of working through the building of their home, creating the plans step by step. And we try to make it as fun and enjoyable as possible by eliminating the stress through our project management. When the client gets actively involved there is a personal pride in them saying they built this or designed that.
Q: How does this business side of you enhance your interior design?
A: Our clients really love what we do. Everything is compiled in an organized manner. We capture our design for them and then we give them glamour shots and if need be complete renderings with all the fabric. The other side of this is the business end where everything we do is on a spreadsheet. We take that beautiful fabric and tell where it came from, how many yards, cost, our design fee, who we are buying it from and list it all on paper. Having everything in a spreadsheet gives the client a business view to what's going on, no hidden costs or surprise expenses. Of course this all starts with being honest with the budget involved.
Q: How can one not be honest about a budget?
A: You'd be surprised many people think that less money is equal to quality and they won't get a better design. That is not the case. They might get a different design, but knowing the budget up front is so essential. I can design something just as pretty for less money. For instance I can give you the same cabinets with no inlays and ironwork in order to meet your cost. You still have the same beautiful cabinets lining the walls of your kitchen, just with some slight modifications.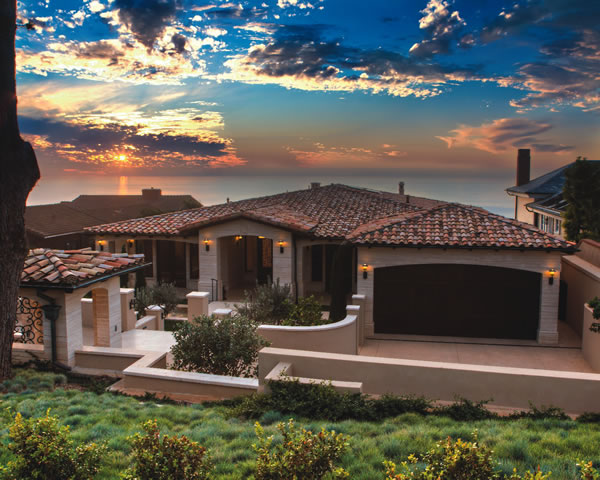 Q: Which room do you feel is the most challenging?
A: Actually I don't find any room more challenging than the next. When we get the original plans, we start by laying it all out. We pick a place to start, say the floors and decide here we will have slab, and there wood and another place tile and soon it starts to tell a story. We'll choose the kitchen and play with what the walls are going to look like and the story soon turns into chapters that flow into the perfect design.
Q: You designed a room for the Desai family in Laguna Beach. What was it like creating a beautiful yet functional kitchen?
A: The client had specific ideas on how she wanted her kitchen to work. She likes to cook and has an extended family. As with all my clients, I got to know her and her family which helped the functionality end of it by learning if the family likes to sit around the island to eat or would rather use a table. As it turned out, we did both. We created seating at the island and then next to it a large table that seats 8-10 people so the family didn't have to go into the formal dining room. She had a concept of what she wanted and we simply enhanced it.
Q: You have clients from all over the world. Any new projects abroad in the works?
A: Yes. Right now we are currently in the process of putting everything together for a project in the Middle East. I'll be flying out to Qatar next year. It will be interesting working over there. As a woman, it is still pretty difficult to work amongst the culture, but has improved since the time I worked on a project in Saudi Arabia 10 years ago.
Q: Where do you find inspiration for your ideas?
A: Honestly, it can come from anywhere such as books or when I travel. I can be shopping, walk into a store, see a tea set with a certain pattern and soon a design idea for an area rug is born. Design is everywhere around me, around you. You can simply be walking and there in front of you see something and a concept for a design can start to take form.
CONTACT INFORMATION
Sue Capelli, Co-Founder
Passione Inc.
9550 Research Drive
Irvine, CA 92618
949-336-7800 Ext. 200
sue@passioneinc.com