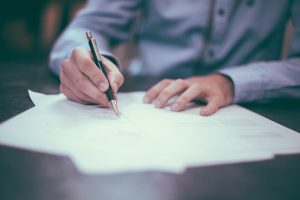 Spring fever is hitting the real estate market. As more homes are coming on the market, more house hunters are itching to buy. One of the main questions I've been getting from first time buyers is what steps they should take in order to buy a home. Many first time buyers are renters and it never fails, when renters get their lease renewals, they often choose to explore the option of buying a home. The problem is that they don't give themselves enough time to plan accordingly. Here is some information to boil down the home buying process into some simple, easy-to-follow steps.
Get pre-approved with a lender. According to lender Mark McDonell with Eagle Home Mortgage, buyers will often try to prequalify themselves by using online calculators, but they don't realize that lenders have to consider more than just gross income.  Banks are going to examine debt ratios, self-employment income, reserve funds, credit scores, etc.   A seasoned loan originator can help make suggestions on the best types of loans and how to improve what you qualify for.
Once you know what you can afford, then it is time to target areas and home types that will work for your lifestyle and budget.  It's not uncommon for first time buyers to have champagne taste on a beer budget.  Sticker shock is the real deal here in our coastal Orange County real estate market.
Figure out your out how much to budget for out-of-pocket expenses.  Unfortunately, there are other closing costs associated with purchasing a home.  The lender will have a fee and so will the escrow company, title company, appraiser, home inspector, insurance company and Uncle Sam.  You may not be responsible for all of these fees, but many can show up on the closing statement so you should be prepared.
Searching for a home takes time.  The average escrow takes about 30 days or longer.  This means that once you make an offer on a home, you can't expect your keys until about a month later. Currently, housing inventory – especially for entry-level homes – is severely low. It may take a few swings at bat until you get a home run, otherwise known as offer acceptance. I've seen many buyers start off very motivated to buy a home and then when they realize they may not be able to find one and move in concurrently with the end of their lease, they pump the brakes and decide to rent for another year.  It's a shame that so many buyers lock themselves into another year of renting just because they are afraid to go month-to-month. If you have a pre-approval and you have a realistic mindset about what you can buy, the reward may be worth the risk.  In the long run, you will never get your rent money back, but the sooner you can invest your money into a home, the sooner you are investing in yourself.
So for any first-time buyers out there, these steps can help you decide if homeownership is within your reach.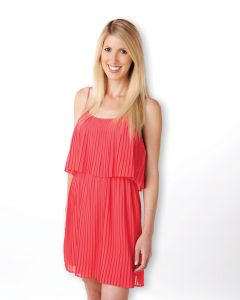 By Holly McDonald
Holly Schwartz McDonald is a realtor with Villa Real Estate who lives in Newport Beach and has been featured on HGTV's "House Hunters." She can be reached at HSchwartz@VillaRealEstate.com.