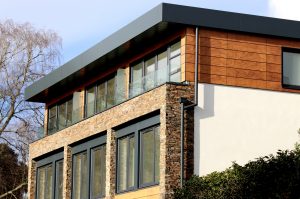 Each year, Remodeling.com publishes an update on how much bang for your buck you can expect on home remodeling projects. The Cost vs. Value 2018 report was recently released and it provides some interesting insights that homeowners may want to consider before tackling their next renovation.
The report is narrowed down to metro areas so our little bubble of luxury real estate in coastal Orange County is lumped in with the Los Angeles metro area. That said, please take this data with a grain of salt. Nevertheless, there are some fundamental conclusions that can be drawn.
Are you dying to know which projects are most likely to give you the best return on your money or which ones might suck you dry?  Here's an overview of the best and worst changes to make if you want to maximize your value.
According to the report, homeowners get the most bang for their buck by adding a manufactured stone veneer to the exterior of their home. This relatively low cost cosmetic upgrade projects that 157.2% will be recouped. In our area, buyers are very selective and prefer homes that have a polished look and curb appeal that makes a big first impression. So go ahead, give your home an elegant facelift.
The next item that yields a high return is replacing a garage door with an upscale one. This item is part cosmetic and part function.  And with a return of 145.6%, it can drastically improve the look of your home and the value of your home.
Coming in at number 3 on the list is the kitchen.  It may be a surprise that a midrange minor kitchen remodel has a much higher return than an elaborate upscale kitchen redo. This basic remodel entails refacing cabinet doors and replacing hardware, removing laminate counters, upgrading appliances to energy efficient models, and updating the flooring.  If you do this and spend in the $25,000 range, you can expect a 113.2% return.  However, a high end major kitchen remodel could easily set you back over $100,000 in our market, but on average you will only see about 70% back. Why is that?
Since high-end homes tend to attract more picky buyers, your taste may not be appreciated or sought after by other buyers.
What about projects to avoid if you're hoping to see your money back?  In our metro area, the three projects that recoup the least money are a midrange backyard patio (average cost to do this is $65,000 and the return is 62.4%), an upscale master suite addition (at an average cost of about $300,000, the return is just 63.6%), and finally a steel energy door replacement will yield less than a 70% return.
This is not to say that you should avoid projects that will not have a high return.  If you need more space or desire a luxurious kitchen, it's your house and you can do with it whatever you wish.  Improving your home almost always leads to an improvement in value.  However if you are looking for bang for your buck, some projects will be more likely to return more of your investment.  Of course, the Newport Beach and Laguna Beach market is distinctive within the greater metro area so it isn't always worthwhile to generalize, but the bottom line is that the more you spend, the more you risk.  And just like a car depreciates the second you drive it off the lot, so too can your investment in home improvements.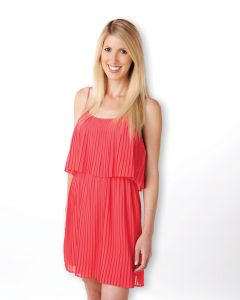 By Holly McDonald
Holly Schwartz McDonald is a realtor with Villa Real Estate who lives in Newport Beach and has been featured on HGTV's "House Hunters."  She can be reached at HSchwartz@VillaRealEstate.com.