Most people consider the kitchen one of the most important rooms in a house. Even those who don't enjoy cooking can admit that kitchens are often considered the heart of the home. As a result, it is not surprising that homeowners like to keep their kitchen up to date, current and en vogue. What's in style now? If you are embarking on a kitchen remodel now, here are the current trends and some advice for how to go about planning a project like this.
First off, planning the space and thinking about the overall picture is extremely important. According to Freshhome, from a practical standpoint, it's critical to envision how the space will actually be used. Sure, your dream kitchen may include luxury features, but they may not be conducive to the space at hand.
Layout is also an important factor. Take time and pay attention to how drawers and appliances will open and make sure cabinets and doors will not be constantly bumping into each other. I've seen some kitchens where cabinets will not even open all the way due to poor placement.
Another must-have is enough storage space. A pantry is key. It seems like you can never have enough space, but you can absolutely have too little space and that's a major faux pas. These tried and true tips are a great starting point for any remodel.
What's popular now? Hello Fresh and Redfin recently conducted a survey with millenials (Pew Researchdefines a millenial as anyone born between 1981-1996) and came up with a list of what they consider the most popular kitchen trends. House Beautifulnoted some of these features as: a big kitchen island (64 percent of people said this was supremely important), stainless appliances, granite/quartz countertops, tile backsplashes, farmhouse sinks, smart appliances, double ovens, and wine fridges. Southern Livingalso covered the same survey and found that outdoor kitchens are big in warm climates like the one we have in Southern California. In fact, in the luxury price point, an outdoor kitchen is basically expected.
It's also imperative to consider the price range of the home and budget to spend appropriately before embarking on a remodel. According to Home Advisor,in Newport Beach, the average kitchen remodel varies from $10,000 on the low end to $70,000 on the high end. On an entry-level home, it's probably going to break the bank to do custom cabinetry. However, on a high-end home, that's going to be more appropriate.
If a kitchen remodel is in your near future, it is worth considering the trends that millenials are searching for. After all, according to the National Association of Realtors, they are the largest group of homebuyers. Know your audience and let your kitchen cater to it!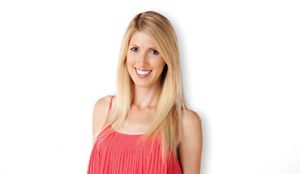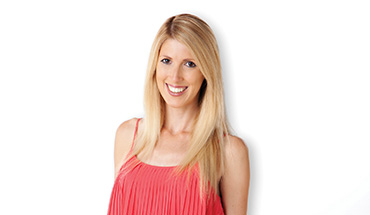 By Holly McDonald
Holly Schwartz McDonald is a Realtor with Villa Real Estate who lives in Newport Beach and has been featured on HGTV's hit show "House Hunters." She can be reached at HMcDonald@VillaRealEstate.com.