If you could learn some tricks to making your home worth more, without relying on market appreciation alone, would you pay attention? Before I became a Realtor, I worked as a producer for a show on HGTV called My House Is Worth What? The premise of the show was to help homeowners find out if their remodeling efforts paid off. Did they make choices that would appeal to the buyer pool if they were to sell? Would the value hold up even if the market declined? It's easy to assume you will get your money back when home values are rapidly appreciating. Smart improvements are the key to making your home worth more and stand the test of time.
Updating kitchens and baths goes a long way in adding value. It's not just what you do, it's how you do it. Quality is so important, especially in high end markets like Laguna Beach and Newport Beach. It's also important to consider what improvements make sense based on the price range of the home. F or example, a $800,000 condo will not necessarily benefit from a $250,000 kitchen remodel in the same way a multi-million-dollar house will. The choice of materials is also very critical. In a lower price point, quartz countertops are on trend. However, in a higher end home, buyers may appreciate more elegant choices like marble.
Flooring can be a source of value. This week I was showing an older home that had carpet in the bathroom. That is an example of an obsolete flooring selection for a bathroom. In general, tile or stone is the way to go. Throughout the rest of the home, wood floors that are in well-kept condition add value. A more recent trend is using tile that looks like wood since it won't damage as easily and will withstand water. More high-end homes may choose stone, which is pricier and thus expected in homes of that caliber.
Outdoor spaces in Laguna Beach and Newport Beach are essentially just as important indoor spaces since they are actually an extension of the living space. We enjoy our outdoor lifestyle here in Southern California. It is important to keep in mind what will appeal to future buyers. For example, a dazzling pool and hot tub and outdoor kitchen/ living area typically beckons to buyers because they view it as another entertaining area of the property.
Spending your money wisely and doing research before you invest in your home is undeniably prudent. It's easy to experience what feels like a windfall when the market is on the rise, but the best way to come out ahead is to pick upgrades and projects that make financial sense.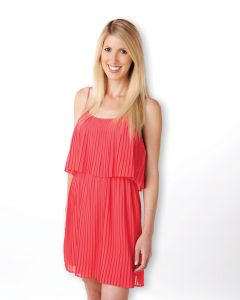 By Holly McDonald
Holly Schwartz McDonald is a Realtor with Villa Real Estate who lives in Newport Beach and has been featured on HGTV's House Hunters. She can be reached at HSchwartz@ VillaRealEstate.com.