Most people look at price per foot when buying a home. Stop right there. Home is not a place; it's a feeling. So how does this simple truth translate into buying the "right" property?
One way to look at it is this: you have to connect the 14 inches between your head and your heart. As a heart transplant recipient and realtor, I can speak with some authority on this matter.
Using your heart is a good metaphor for big life decisions, from finding your soulmate to buying that perfect home. While obvious factors such as money and logistics need to be part of the decision, every day in Laguna Beach I see the most joyful purchases are when the heart trumps the brain. Case in point, how practical is it to pay nearly a million dollars for a 450 sq. ft. house on a postage size stamp lot?  The heart won there!
Every space is different, every view, every location, each is unique.  Based on configuration, a small house can live big while a large house can feel small. Add that to our individual and every changing taste, there is no formula for the "ideal" house.
I see buyers tussle and delay with their decision making every day, but in the end the question always boils down to this: What is the "real" price? Is it getting a "good" deal? Is it getting a home that has every single thing on your earthly wish list? At the end of the day it should be a lifestyle choice. It may not be entirely practical, or even what you initially envisioned, but it should be a place that makes your heart skip a beat and a place that makes you feel alive.
So, I now get down to the meaning of this article…
I caution buyers not to get too caught up in price per foot when it is really such a trivial part of the overall decision-making process. When it's right, your heart will let you know it.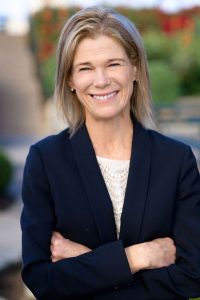 By Kelly Perkins
Kelly Perkins is a realtor with Compass Real Estate who lives in Laguna Beach.  She began as an appraiser before becoming a sales agent. Kelly can be reached at kelly.perkins@compass.com.