Pricing a property is one of the most critical and serious tasks in listing a home for sale. There are many misconceptions about the value of a home and often times it can seem subjective. While buyers and sellers may never see eye to eye, there is a dance to getting everyone satisfied. The New York Times covered the topic of the psychology behind pricing in a sensational piece and some of the findings are eye-opening. Whether you are a buyer, seller, realtor or curious neighbor, it's helpful to understand the motives behind pricing.
Ultimately, the pricing of a home is based on comparable sales, market conditions, strategy and the seller's wishful thinking. By looking at comparable sales, similar nearby home sales are taken into account to derive a price. It's important to know the area and compare homes with ones that are most appropriate, for instance homes in the same community, complex, or tract. Using the comparable sales as a guide, the property condition and upgrades can be adjusted up or down to set a price. It's important to note that just because a home has $200,000 in upgrades that does not automatically make the home worth $200,000 more than other comparable homes.
The market conditions also play a factor. Supply and demand is a very real factor in the market. When there are fewer homes for sale, that can drive the price of a home upwards. Time of year is influential as homes tend to sell for less in the winter months. The spring market is often considered a hot selling season.
Strategy is another key component. Price breaks are one way to adjust the price of your home to attract buyers and buzz. For example, upon visiting most real estate websites to search for a home, one of the most important filters used is the one for price range. On the Zillow website, they often break prices into $50,000 increments. On Redfin in the lower price ranges you may search in $25,000 increments. It's important when considering your price range to set your price in a range that will be seen by buyers who are most likely to purchase your home. If a seller wants $2 million for their home but the home is more likely to appeal to people searching under that figure, they may miss out by pricing it that high. Psychologically, pricing a home just below a major price break, for example asking $1,999,000 instead of $2 million may be better in terms of attracting interest.
As for wishful thinking, seller's often have a magic number, for example they want $2 million for their home because it represents a point of pride. Or it could mean they will net $500,000 if they sell for a specific price. Sellers may have a goal in mind and choose not to sell their home unless they reach their target.
Next time you see a listing price on a property, take a moment to think about it. Is it in line with the area? Does it reflect the market conditions? Does there seem to be a strategy with regards to the price? Could it be the result of a seller's wishful thinking? Take a moment to use your pricing psychology skills to do some further investigation.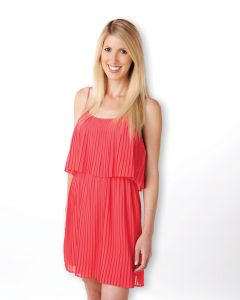 By Holly McDonald
Holly Schwartz McDonald is a realtor with Villa Real Estate who lives in Newport Beach and has been featured on HGTV's "House Hunters." She can be reached at HSchwartz@ VillaRealEstate.com.