No, we may not have to deal with snowstorms and sub-zero temperatures here in Southern California. However, there are still seasonal changes that should be made to your home to handle the change of seasons and improve the efficiency of your home. Now that the fall and winter months are upon us, here are some tips to add to your home maintenance checklist from home improvement website Home Advisor and the hardware store Lowe's.
Inspect Windows and Doors
This is a good time to check for any gaps around windows and doors that may let cold air in. It can get downright chilly in the morning and at night! Resolve the problem by caulking to prevent unwanted drafts from getting inside. Another consideration is installing double pane windows and sliders. They help to insulate your home, which can benefit you in the summer when the air conditioning is being run too. As an added bonus, double pane windows and doors add value to homes, too.
Service the Furnace
One of the most common reasons that furnaces do not work as effectively as they should is that the filter hasn't been changed. Replacing the filter is a simple way to keep your furnace operating well and will help keep the air in your home clean. Another item to add to your to-do list is to have the furnace serviced. Just like a car needs a service at certain intervals to run its best, so does a furnace. Perk alert – this can help extend the life of the furnace, too. Another consideration is purchasing a programmable thermostat. These can help to regulate temperature in the home on a schedule and some even allow you to turn it on and off when no one is at home.
Roof Checkup
This is the time to have a roofing contractor inspect roofs for loose shingles and other issues. Sothern California typically sees the most rain during the winter, so it's smart to get ahead of any potential leak issues or other hazards.
Inspect the Fireplace
Most likely, anyone who plans to use their indoor fireplace is going to use it in the winter months. To get the most enjoyment out of a cozy fire, have the fireplace inspected. Make sure there are no blockages or buildup that could be hazardous. Confirm that the flue works and that no poisonous gases are getting trapped, which could cause illness. It's also important to deal with any cracks that might cause issues with the functioning of the fireplace.
Check for flooding issues
Another potential cause of unwanted water damage during the rainy months is improper sloping and drainage. Double check that gutters are pointed away from the house and not clogged. Also, confirm that the ground and patios slope downward, away from the house. Unfortunately, I dealt with this firsthand during a rainy season when water ran into the house rather than flowing away, which caused a major headache and was a hassle to repair. Be smart – get ahead of the problem!
Even though our winters are on the mild side and don't carry the same concerns that other people face, Southern Californians still needs to take care of their homes as the seasons change. Winter can be harsh and preparing your home for it can be the best insurance policy against unwanted problems.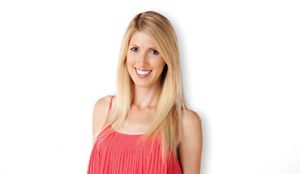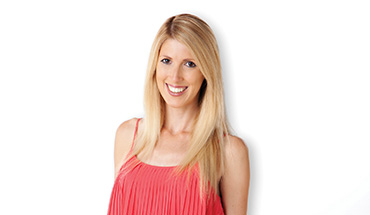 By Holly Schwartz McDonald
Holly Schwartz is a Realtor with Villa Real Estate who lives in Newport Beach and has been featured on HGTV's "House Hunters." She can be reached at HSchwartz@VillaRealEstate.com.