Do you own a rental property that you rent for a short period of time? If so, you might be at risk of getting sued by your tenant.
The Orange County Visitors Bureau reported that 48.2 million people visited the "O.C." in 2016. About the same number arrived in Los Angeles County, 47.3 million people, according to Visit California, the state's tourism agency. Those numbers are significant and not all visitors rent a hotel room during their stay in sunny Southern California. Some people stay with friends or family, but many travelers enjoy renting homes, especially along our idyllic coastline.
Websites such as VRBO, Airbnb and others are heavily utilized by tourists and business travelers alike and despite the disclaimers that these, and other websites have their members sign, liability awaits for the homeowner. Homeowners who rent a furnished home to short term visitors have an absolute duty to inspect the home for latent defects and report the same to the tenant. Short term refers to a duration of up to three months. The defect must exist at the start of the rental period. Simply put, the landlord is liable for defects that cause harm to the tenant – this is the broadest liability landlords have. Homeowner cannot use the excuse that they were unaware of the issue or that they deserve a pass because they live out of state or out of the country.
Other responsibilities that fall on the homeowner's shoulders are the duty of reasonable care. This duty imposes an obligation on the landlord to maintain and repair common areas of the property if the home has more than one rental unit. Common areas include hallways and stairs.
How do owners of rental properties protect themselves? One way is for the homeowner or someone representing the homeowners' interest to inspect the property for hidden defects and fix the problem before entering into a short term rental agreement with a visitor. Property management companies' offer these services.
Another way that homeowners can mitigate risk while renting their home is through a landlord insurance policy. Landlord insurance is a set of policies offered together in order to give landlords protection against the most common incidents that impact rental property and its owner. A typical landlord insurance policy in California may include the following: coverage for personal property which covers any property belonging to the homeowner in the rental; and coverage for liability expenses which will help pay costs for your legal defense, damages, or judgments in case of a lawsuit. Several insurance companies offer landlord insurance policies and homeowners can always retain an insurance broker to source a cost affordable policy.
Homeowners who rent their furnished home for a short period of time can prevent a headache and the need for an attorney by undertaking basic cautionary steps to ensure the safety of their tenants.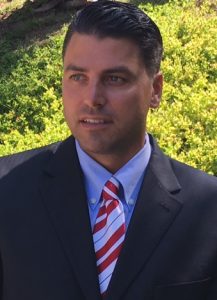 By David Pruitt
Author David Pruitt lives in Laguna Beach and is a realtor and developer at Zenith Real Estate Services.