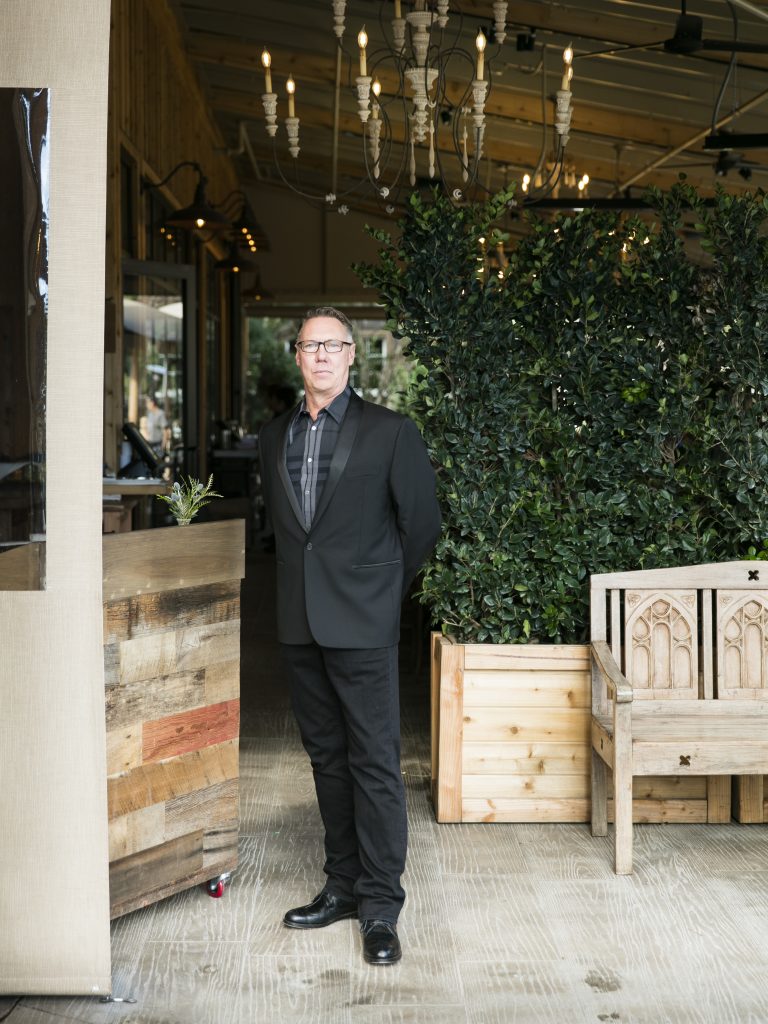 Roger's Gardens in Newport Beach is well-known for its Christmas presentations. Eric Cortina and his staff work all year to bring the gallery to life for the holidays. Cortina is an expert at creating beautiful décor and 10 years ago also started designing his own line of European-made Christmas ornaments, which bring whimsy and tradition to holiday decorations.
Q: How much is too much when it comes to decorating a home for the holidays?
A: I definitely prefer natural elements such as fresh greens, berries and plants to bring the home into the holiday spirit. I believe when you start to have glitter or glitz on everything, it gets to be too much. Also, don't put out every Christmas decoration that you own. Choose your favorites and in turn simplify the decorating process for less stress!
Q: What are some key tips on creating a fabulous holiday dinner party?
A: Set the mood for your event with the proper invitation. Evites are fine for casual affairs. But a more formal event really requires an invitation sent through the mail. The décor should appeal to all your senses using beautiful flowers, scented candles and a decorated Christmas tree for the basics. Be sure to keep floral arrangements low when placed on the table to encourage conversation. And the candles on the table need to be unscented so as not to distract from the aroma and tastes from dinner.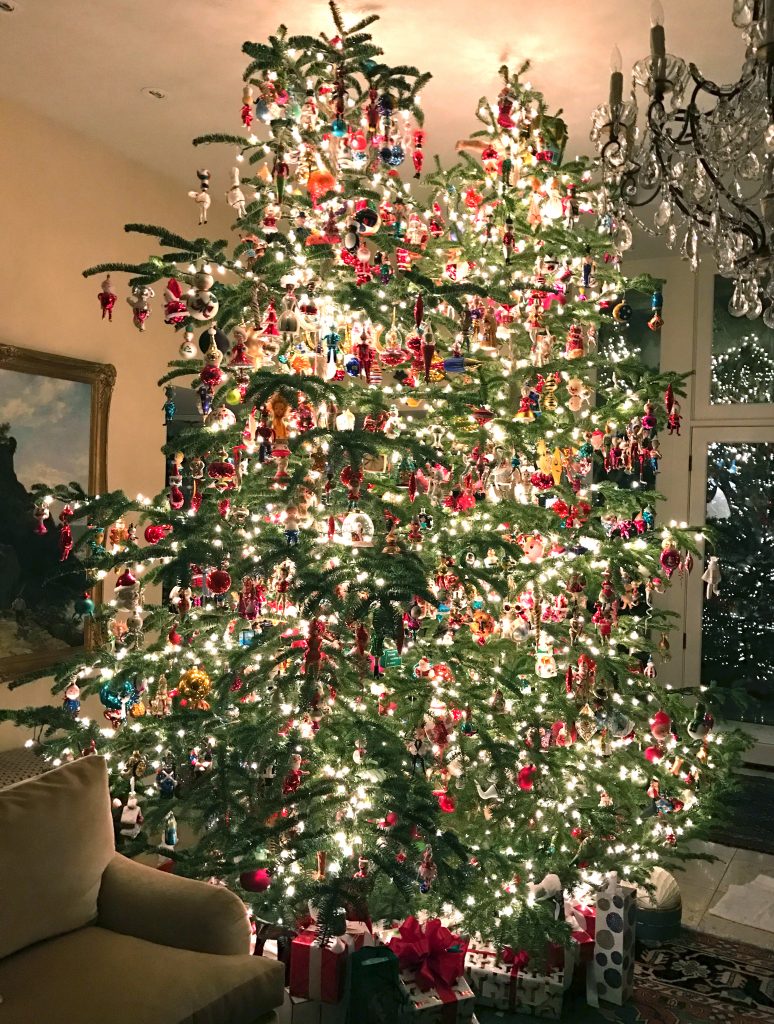 Q: Describe the best-decorated Christmas tree you've ever seen.
A: A good friend of mine honestly has the most beautiful and unique tree I have ever seen. He intertwined two 12-foot Silver Tips (red fir) trees right next to each other and then decorated them with vintage hand blown Italian figural ornaments. The look is breath taking.
Q: As creative director at Roger's Gardens, what is your favorite part of its Christmas boutique? Is there a story behind it?
A: I like the color pallet for this year and the feeling of the gallery's understated elegance. It translates well into the homes of our guests. We decided last year to work on a farmhouse theme for this year's gallery since the restaurant is now in full swing. But we made sure the gallery design included a European sensibility to make it stylish as well.
Q: Do you have any new designs for your ornament collection?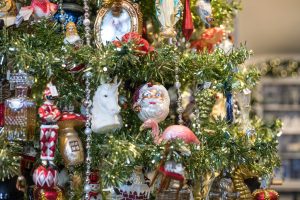 A: Yes and the designs are varied this year! I created a very beautiful Madonna, a miniature kitten sitting in a chair, a pug, a unicorn, a red and white pagoda and yes, a skull.
Q: Any funny holiday trends this year that tickle your fancy?
A: I decided this year to take my patio string lights to another level. I went out and replaced the white bulbs with multi-colored, clear, and frosted lights so that each one is different. I then strung them across my driveway so that every night I get to drive under them. I actually love it! Hopefully the neighbors do too.
CONTACT INFO
Eric Cortina
Roger's Gardens
2301 San Joaquin Hills Road
Corona del Mar, CA 92625
949.640.5800
Marketing@rogersgardens.com
www.rogersgardens.com
By Gina Dostler