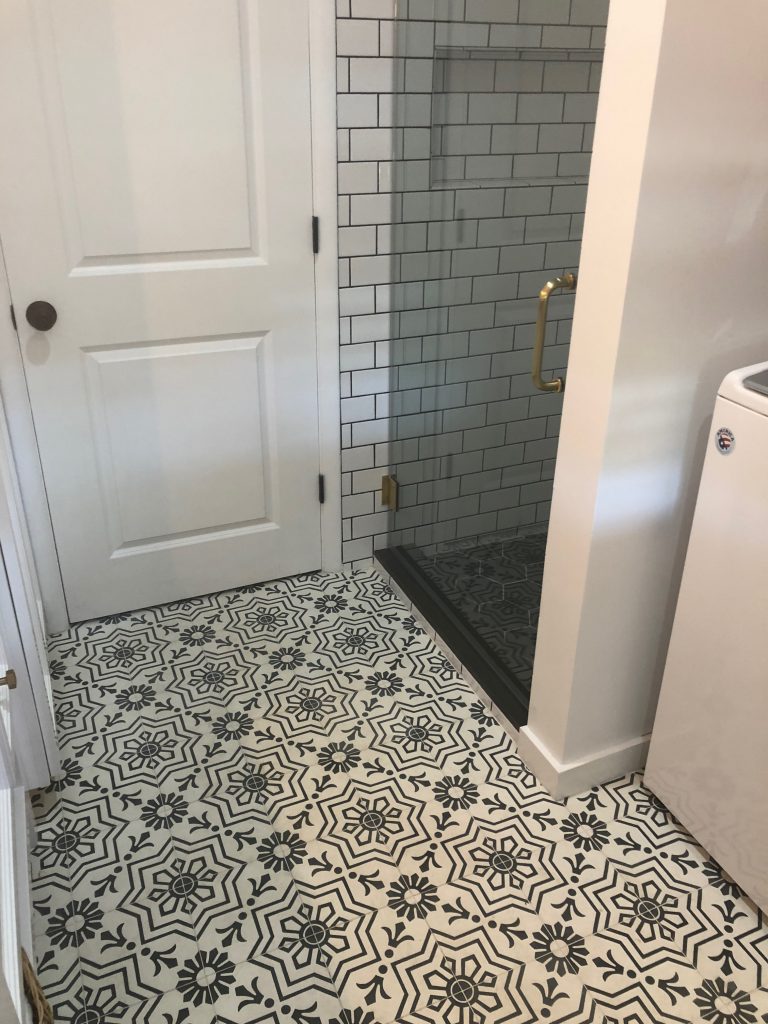 Out with the old and in with the new!  If you are thinking about modernizing your home, you may be interested to know about which styles are tapped to be "in" for 2018. This information had been collected from top design websites like Houzz and Elle Décor, real estate articles on Realtor.com and Zillow.com, and even predicted by popular design queries on the Pinterest app. If you aren't familiar with Pinterest, it's a great place to get inspired so get your creative juices flowing and reimagine your home with some of these hot new trends.
Bold colors are going to play a big role in decorating this year. In fact, Sherwin-Williams declared Oceanside SW 6496 their color of the year for 2018. It's a striking, intense shade of blue that has hints of earth green and it is sure to make a splash. Since so much of our local design aesthetic is marine-influenced, this strong color is a perfect complement to homes in our area. Another influential color is known as Gen-Z yellow. According to Bustle.com, this color is a vibrant, mustardy yellow that is thought to represent the colorful essence of Generation Z. Younger homeowners and renters alike are likely already decorating with this color since it is sweeping the Internet.
Ceilings are going to see a creative twist this year.  Statement ceilings are getting high search results – searches for these were up 310% on Pinterest as well.
Who says ceilings have to be boring?  What goes up, might just come down.  It turns out that statement flooring is also expected to be all the rage according to Zillow.  By using bright colors or cool patterns, your floors really can make a big impression without cluttering a space.
Backsplashes are expected to take on a look that is wallpaper-like.  Again, in an effort to display unique patterns to jazz up the space, tile that is laid to produce a pattern or special look will reign. Plus, tile is resistant to the stains that are all too common in the kitchen.
It looks like the use of mixed metallics is expected to be on point in 2018. According to Elle Décor, the number of people who searched Pinterest for this was up 423% this year.  The variation of different metallic colors creates an eclectic look that is en vogue now.
We're also expected to see more concrete used throughout the home. Concrete can be used for counters, flooring, even sinks. Since it is a very common material, it makes sense for concrete to be used as an accent in a creative way.
Sinks are also going through a transition. It looks like white sinks and stainless steel sinks have sunk in terms of popularity. This year, more people are going to be using materials like copper and stone, which is no surprise given the rise in popularity of metallic and concrete.  Another trend will be trough style sinks in bathrooms and laundry areas since they are larger and deeper than most ordinary sinks.
If you are considering a new look for your home in 2018, then you may want to explore some of these trends and see if they appeal to you.  A great place to start is by looking at Pinterest.  Just a simple search for something like "statement ceiling" will yield tons of inspiration photos to scroll through.

By Holly McDonald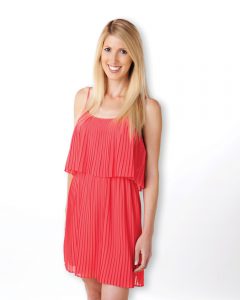 Holly Schwartz McDonald is a realtor with Villa Real Estate who lives in Newport Beach and has been featured on HGTV's House Hunters. She can be reached at HSchwartz@VillaRealEstate.com.