Knowledge is power in our ever-changing real estate market and with the internet there is a wealth of information right at our fingertips. One of the most well-known real estate websites, Trulia, has a cool tool on its home prices page that tracks the areas that are most popular with homebuyers on their website.  By checking their heat maps, you can see how each zip code ranks to get an idea of the hottest markets around. With Trulia being one of the leading websites consumers search online, this feature could be a key in buying or selling your next home.
You might be wondering why heat maps are so valuable. For sellers, it shows which areas are being searched the most. Hot areas have more buyers looking for homes and we all know how important the rule of supply and demand is for sellers.
And how can buyers interpret this information? First off, they can have a realistic idea of how much competition they may have when making offers. A hot market may not be the best area to make lowball offers in. It can also validate if a neighborhood is booming. On the other hand, because a market isn't hot, it could provide an opportunity for someone looking to get a deal.
The most recent date of Trulia's popularity rankings is Aug. 23. Here's a look back at which zip codes were most popular compared with the actual number of home sales.  Here is a look at how Laguna Beach and Newport Beach ranked in comparison to other Orange County cities:
Laguna Beach 92651 ranked No. 1 in Orange County.
In Newport Beach, here is how the zip codes stacked up:
92660, around Newport Center and East Bluff, was ranked No. 4.
92663, West Newport, was ranked No. 8.
92657, Newport Coast, was ranked No. 13
92625, in Corona del Mar and Spyglass Hill, was ranked No. 40
92661, Balboa Peninsula, was ranked No. 59
92662, Balboa Island, was ranked No. 82
Could there be a correlation between the heat maps on Trulia and actual home sales? Possibly. It is important to note that people looking at real estate in late August would typically close escrow in September or October, assuming they made an offer quickly. So taking that into consideration let's take a look at some sales figures.
According to Infosparks Market data provided by the CRMLS, Laguna Beach saw a surge in home sales in October 2017.  In October there were 42 home sales, which was up 40 percent over the previous month.
As for Newport Beach, the results aren't necessarily the same. Even though 92660 was ranked the fourth most popular zip code to search in Orange County, the number of home sales in October was down slightly in September and October. Here's how the rest of the Newport Beach market fared:
92663 (ranked No. 8) – Sales declined in September and October
92657 (ranked No. 13) – There were 28 home sales in October, up 25.6% over the previous month
92625 (ranked No. 40) – Sales increased by about 11% in September, then declined in October
92661 (ranked No. 59) – Sales were steady August to October.
92662 (ranked No. 82) – Sales decreased in September and rose slightly in October.
Still, knowing what searches are popular can give both buyers and sellers an edge in our competitive real estate market. In the cutthroat real estate market that is coastal Orange County, who couldn't use an advantage?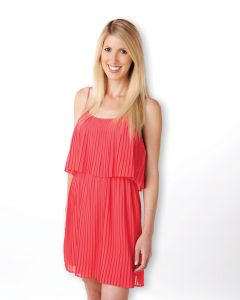 By Holly McDonald
Holly Schwartz McDonald is a realtor with Villa Real Estate who lives in Newport Beach and has been featured on HGTV's "House Hunters." She can be reached at HSchwartz@VillaRealEstate.com.